ELEANOR MORAN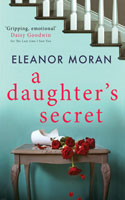 A Daughter's Secret (2015)
Psychologist Mia's latest client is a messed-up 13-year-old called Gemma, whose father Christopher has recently disappeared. The accountant had been called as a key witness in the fraud trial of a tycoon and Gemma was the last person to see him. Patrick, a lawyer involved in the case, believes Gemma knows where her father is and wants Mia to try to find out what she can. But of course this will seriously compromise the trust she is building with Gemma. The case also touches a raw nerve with Mia, who has her own troubled relationship with her father, Lorcan.
I really enjoyed the twists and turns, as Mia's past and Gemma's motives are slowly revealed. An intriguing, tightly plotted read about complex relationships and control.

---
---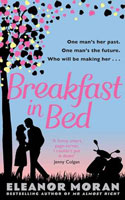 Breakfast in Bed (2011)
Amber gets a job in the kitchen of ambitious chef Oscar, who has just gone out on his own. With his ex-wife Lydia running front-of-house, and his former boss out to undermine his efforts, Oscar has his eyes set firmly on wowing the critics. Of course romance is on the menu too, with the fiery-tempered Oscar getting Amber more than a bit hot under the collar. And the long hours and stressful working conditions mean she has less time to dwell on her impending divorce from Dom.
With TV shows feeding the public fascination for what goes on in restaurant kitchens, this is a storyline that will appeal to many. I must admit I ran both hot and cold with this book - at times the story was just ho-hum, and I would have been quite happy to see some kitchen catastrophe take out both Amber and Oscar. But then somehow the story rallied and the characters weren't so repellent. Vegetarian and animal rights campaigners beware though, you may find some of the scenes somewhat distressing.

---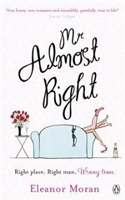 Mr Almost Right (2010)
Costume designer Lulu falls for leading actor Charles on the set of a TV period piece. Only problem is he's married with kids. Fighting hard against her feelings and keeping them a secret from her twin Alice also proves to be a problem. Alice, who is dating a guy with anger management issues, is instead trying to convince her sister to go out with Ali, a very amenable local policeman. Meanwhile, Lulu's trying to keep her costume department within a very meagre budget as her boss Zelda is too sick to work.
This was a thoroughly enjoyable read - a familiar theme is given a fresh take with a refreshingly funny heroine and lots of believable on-set drama courtesy of the author's TV producing background.

---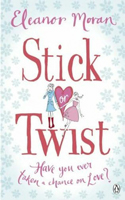 Stick or Twist (2009)
When Anna's boyfriend of 10 years proposes during a weekend away, Anna knows that although she loves him, she can't marry him. Somehow the spark has gone out of their relationship. So she moves out of their flat and on to the sofa at her friend Polly's place. While working on a major work assignment - planning a wedding promotion for her slightly uncool magazine Casual Chic - she meets super-sexy photographer Harry. Perhaps the grass really is greener . . .
Although there will be no surprises about who Anna and Polly - or even the loveable German flatmate Horst - end up with, this is an enjoyable read about a 30-something woman making a painful decision not to stick with the man everyone expects her to marry.