EITHNE SHORTALL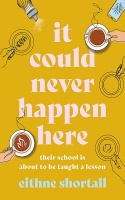 It Could Never Happen Here (2022)
The overly involved parent body of Glass Lake school (the Lakers) are getting ready for the theatre production of The Wonderful Wizard of Oz. But then the director, Beverley, discovers the show's Dorothy, her 12-year-old daughter Amelia, posing for a nude photo in her bedroom and finds out she's been exchanging them with the classmate cast as the Lion, Woody Whitehead.
His family's name is already in the mud because his father is in prison over a fatal drink driving incident.
What Beverley doesn't know is that her oldest daughter, Ella, is seeing the other Whitehead boy, Arlo, who's been sneaking up to her bedroom for weeks.
Amid the photo scandal, a body is found in the river – was it an accident or foul play?
Interspersed with snippets from police interviews, the story backtracks to the weeks leading up to opening night, leaving it a mystery about who died, while pointing the finger at numerous people with motive. From sexting and misbehaving students to cat-napping and grudges, it's an entertaining tale with both comic and dark moments.

---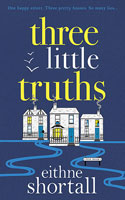 Three Little Truths (2019)
The women of Pine Road like to keep track of everyone else's business via WhatsApp messaging. Their interest is piqued when a new family moves in. For the newcomer Martha, all she wants is to leave behind a horrible incident and start over with her daughters and husband.
Meanwhile single mum Robin has moved back in with her mother and needs to get her life back on track. And newlywed Edie is trying to keep her husband focused on their plan to start a family.
As an array of events shake the neighbours, from a parking dispute to a school scandal, can community spirit and tenuous friendships save the day?
With a colourful cast and plenty of neighbourly gossip and intrigue, this was a clever story that quickly grabbed – and held - my attention.

---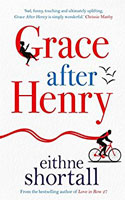 Grace After Henry (2018)
Grace's boyfriend, Henry, dies in a cycling accident and in the weeks after his death, she thinks she sees him around the place. Then a handyman comes to her door who looks exactly like Henry. How is that even possible?
This is a touching story of a woman grieving after the loss of her partner and it is best to go into it not knowing much about the plot. With its cast of characters ranging from her cemetery pals to her nosy elderly neighbour Betty, it's an emotional, heartwarming tale that will possibly surprise you.

---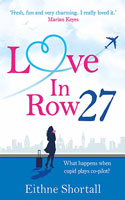 Love in Row 27 (2017)
Cora Hendricks has always loved to match-make and her job as a flight check-in attendant has given her the perfect opportunity to play Cupid. Taking two unsuspecting passengers, she seats them in her favoured Row 27 and lets love take its course – or not – with a little help from her on-board assistant, Nancy.
But whilst Cora is more than happy to sort out the love lives of other people, her own romantic outlook leaves a lot to be desired. Will playing matchmaker ruin her own chances at finding love?
Eithne Shortall's debut introduces a fab new voice to contemporary rom-com fiction. Her storyline is exciting and different and the way she offsets Cora's story on terra firma with the air-based vignettes from Row 27 is highly engaging and enjoyable.
The writing is witty and erudite but also brings in deeper and more poignant notes too for the perfect balance of comedy and sobriety. And the last scene offers a perfect Richard Curtis-style finale. I'm already looking forward to seeing what's to come from Shortall after this exciting first outing. (JC)