DANI ATKINS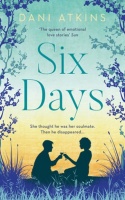 Six Days (2022)
Gemma's on her way to her church wedding when she finds out her groom, Finn, hasn't arrived. And no one knows where he is. But his flat has been cleared and his car is gone.
When she reports him missing, the police officer tells her that most people turn up in a week, so for the next six days, while she waits to hear from Finn, she tries to piece together what could have happened to him. But it's not like he hasn't let her down before.
This was a powerfully moving story that got better and better as it built to its amazing ending. From the opening wedding scene to when Gemma and Finn first met – competing for a car space and the same job, it had me hooked. There were many flashbacks to show why her family and friends didn't share her faith that he would never have done a runner. A brilliant read.

---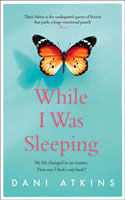 While I Was Sleeping (2018)
This author knows how to make me cry. This novel is heart-breaking, emotional, and completely captivating. I don't want to give too much away about the story so I will tell you about the protagonists. Maddie is happy because she is getting married to the love of her life in four days and they are expecting their first baby. Chloe is married with a daughter. A series of choices completely change their lives and Maddie and Chloe's paths cross.
It's a story about love and friendship that made me laugh and sob at the same time, it made me fall in love with the characters and their stories, and you can't stop reading it. It's a moving, compelling, and heart-warming novel. (NP)

---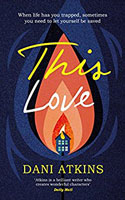 This Love (2017)
The protagonist of this emotional novel is Sophie Winter. When she was 15 years old, her brother Scott died in a tragic accident, leaving her scared of relationships and incapable of commitment.
Now 31 years old, Sophie works from home as a translator and, apart from her best friend Julia, she lives a pretty isolated life. Until the night a fire destroys her flat and she is saved by a handsome stranger, Ben. Spending more and more time with Ben, Sophie is influenced by his optimism and impulsiveness and she starts to open up to the man who will change her life.
Beautifully written, I was completely drawn into this novel as page after page I read how Sophie and Ben fell in love and the way their beautiful love story developed. A brilliant story about loss and grief but also love and friendship, this book gave me many emotions: I laughed, I cried, and I fell in love with the characters. Heartbreaking and thought-provoking, this is one of these novels you are still thinking about days later, wishing it hadn't ended. (NP)

---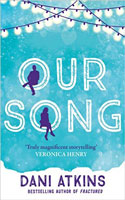 Our Song (2016)
When Ally's husband, Joe, is rushed into hospital having fallen through ice into a frozen lake when rescuing a small boy and his dog, the last person she expects to see in the emergency department is Charlotte. Charlotte's husband, David, has been brought into intensive care following a heart attack. While both men fight for their lives, the two women reflect on the men they love, the lives they've lived and the destiny which has brought them all together.
At the start of the novel, readers are thrown straight into the tragic crux of the story and remain there throughout. As such, it's a very grave and sober read, and whilst flashbacks to the characters' pasts do provide distractions from the main story and its somber mood, there's no real levity even then, and the narrative always diverts back to the overarching tragedy of the main story. It's clear from the outset that this is going to be an emotional read and that is exactly what it is, Atkins maintaining this essence and mood from beginning to end. And she does so impeccably, holding readers' hearts in her hands.
And whilst it is easy to rave about this novel for its emotional impact, there are elements of predictability to the story and even the ending seems somewhat foreseeable from very early on. There's also a question over the neatness and the coincidence of events. However, even so, there's no debating that this is a touching, emotive read that can't help but get under the skin. I suspect that for a lot of readers this will be right up there in their books of 2016, but even if, like me, it doesn't quite reach those heights, it's impossible not to connect with this story. (JC)

---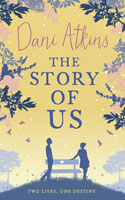 The Story of Us (2014)
Emma Marshall's hen night was supposed to be a great night out with her two best friends, Amy and Caroline. Instead it turns into tragedy. When all seems lost, a stranger, Jack Monroe, comes to Emma's aid, saving her life, and the bond between them is immediately apparent. But is it just a natural reaction to him saving her? Anyway it's something she can't dwell on as her wedding to her childhood sweetheart, Richard, is only a couple of weeks away. But as the tragedy of Emma's hen night plays out, Emma learns a disturbing secret that will rock the core of her closest relationships.
After Atkins' debut novel, Fractured/Then and Always (US), one of my favourites of 2013, I've been looking forward to this second book. In the first few pages, it seemed like the book may be quite similar to Atkins' previous, yet brilliant, first novel, but soon thereafter she sets readers on an amazing new path.
It has to be said that Atkins excels at creating interesting, intricate and refreshing plots, with a generous helping of emotion to boot.
The thing I loved most about this novel was that the author genuinely keeps the conclusion up in the air - does Emma choose Richard or Jack? Does she get her happy ending? - and more astonishingly the choice is neither clear-cut nor easy for Emma or the readers alike.
Yes, whilst Jack emerges as the alpha hero, Atkins does a remarkable job not only of making Richard seem likeable in spite of what he's done to Emma but also a valid choice. It would have been easy for Atkins to write Richard off immediately but she somewhat offsets his failings with examples of his positive qualities, making Emma's choice much more difficult.
Throughout the novel, Atkins also includes glimpses from the present day, which add to the suspense and intrigue and offers a final twist when the truth of these snapshots is revealed. A quick nod also to the tongue-in-cheek comments about being a character in a book etc. Atkins is fast becoming one of my favourite writers, one I can rely on for a great story and a worthwhile read. (JC)

---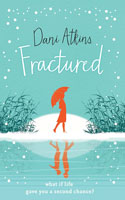 Fractured (2013)
At eighteen Rachel has her whole life to look forward to and with a great boyfriend Matt, wonderful friends, including long-time friend Jimmy, and university just around the corner it seems that everything is on track. But when Rachel, Matt, Jimmy and their group of friends go out for a final celebratory meal before they head off to uni, Rachel's world is fractured by a life-changing incident and the next five years are shrouded by loss, sadness and emptiness as Rachel tries to come to terms with that fateful night.
When she wakes up in hospital after taking a fall however, her life is not as she remembers it and Rachel is given a second chance at happiness.
The concept of this novel was wonderful and I liked the ambition and thought behind it. Whilst I felt that the middle of the novel was not perhaps as convincing as the great opening and amazing ending, overall the book is an intriguing and thought-provoking read. I will definitely be interested to see where this debut author goes next. (JC)

---