CLAUDIA CARROLL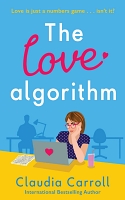 The Love Algorithm (2022)
Iris is a numbers person, not a sociable person. She works as an actuary and never gets invited out to work drinks. She also has been online dating for years with little luck.
Kim is always the centre of attention at Iris' company, making her co-workers laugh over her failed dates.
So when Iris builds a dating app called Analyze which uses a lot of in-depth questions to improve the chances of a successful match, Kim lends a hand and her widowed mother, Connie, is enlisted to test out the app for the over-60s market.
This was a cute story about online dating centred around three women of different ages and temperaments. The contrast between the dour Iris and life and soul of the party Kim was a highlight.

---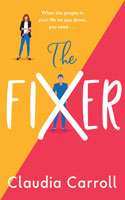 The Fixer (2021)
Meg runs a business where she gets rid of the people causing trouble in your life - the clingy ex, the inappropriate partner, the deceitful cheater and even an annoying co-worker. And it has afforded her a lifestyle beyond her wildest dreams.
One of her first clients was the matriarch of the de Courcey family, who wanted her grandson Freddie Junior to break it off with charity worker Harriet. So Meg befriended Harriet and persuaded her to sign up for a clean water project in Kenya. Job done.
But now Harriet is back and Ellen de Courcey is not happy and threatening to withdraw her support.
Meanwhile Meg is also juggling a case for Senator Katherine Sisk, who is up for re-election and is keen to despatch her husband's mistress who works on the campaign team.
This was an interesting story, not least because the main character Meg is actually the villain of the piece. While Carroll nicely sets up the reasons why Meg is the way she is, the climax of her comeuppance seemed too underplayed to be a satisfactory conclusion. I was looking for more fireworks!

---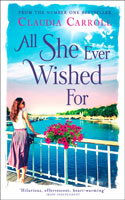 All She Ever Wished For (2016)
Tess spots well-known socialite Kate King in tears standing on a Dublin bridge but her offers of help are shrugged off. Two years later, Tess is called up for jury duty - she's desperate to be excused from it because she is far too busy organising her wedding to older academic Bernard.
Meanwhile it emerges that Kate's marriage to tech billionaire Damien is over and she is to front court for refusing to return a Rembrandt painting.
The real strength of this story were the parts focussed around the jury - the banter, the generational gap, the stodgy food. I was primed for some real courtroom drama but the secret of the painting ended up being rather underwhelming.
Overall though, the story was an enjoyable one, centred around two very different women – one with her happily-ever-after in tatters, the other about to embark on married life. Tess, in particular, was a breath of fresh air with plenty of funny moments.

---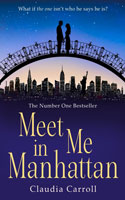 Meet Me in Manhattan (2015)
Things are looking up for radio researcher Holly. She's met someone special online and it looks like she may have just gotten her big break into television. All the better to keep her spirits up around her least favourite time of the year – Christmas.
But when Andy - an American transatlantic pilot with a young son – misses their rendezvous in Dublin, Holly starts to have her doubts. Soon she is winging her way to the US to uncover the truth.
This is a charming story about a girl looking for love online – and all the pitfalls this brings.

---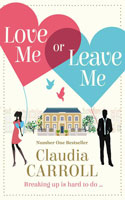 Love Me or Leave Me (2014)
Chloe is no stranger to heartache, but when the opportunity arises for her to manage the Hope Street Hotel, a niche hotel where couples come to sort out their divorce in a weekend, she cannot turn it down despite the fact that it may dredge up her past again. The couples who arrive to stay for the opening weekend are a diverse and surprising bunch, and Chloe finds she may have somewhat of a challenge to keep them all in check and keep her job safe.
Written in her usual light-hearted style, this book was another example of why Claudia is so good at this genre of writing. We are thrown into Chloe's life when she is at her lowest ebb, and we follow her story as she prepares for her new job as general manager of the newly opened divorce hotel.
The story is also told from the point of view of three of the couples who are checking in for the opening weekend. All of the characters are well developed and as you go on the journey with them towards their divorces you continue to learn more and more about them. I found my opinions of them changed throughout the course of the novel, particularly Jo who came across as standoffish at first but as we learn more about her, my sympathy for her grew. Overall I enjoyed this book, I was intrigued by the premise of the divorce hotel and I felt it was well thought-out, with well-written characters and a good pace.. (LO)

---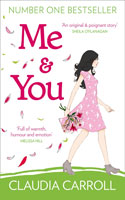 Me & You (2013)
When Angie's best friend, Kitty, doesn't show up for her birthday spa treat, Angie knows something is wrong. With Christmas the following day, she gets in touch with Kitty's boyfriend Simon - and together they try to track her down. The last anyone saw of her was late the night before when she left the restaurant where she works.
But it isn't until 72 hours later that the police are finally willing to take it on as a missing persons case. Has something awful happened to Kitty or has she taken off on her own accord? And if so, why? The only family Kitty has is her foster mother who is in a nursing home suffering from Alzheimer's so she isn't much help filling in the pieces of Kitty's life story.
This may have the shortest title Claudia Carroll has ever devised but it belongs to her best book yet. Just leap straight in and you'll get caught up in the emotional journey - but do not read the blurb on the back cover which gives away a bit too much for my liking.

---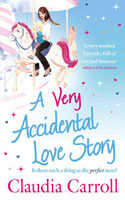 A Very Accidental Love Story (2012)
Eloise Elliot, editor of The Daily Post, spends her long work days running from one meeting to another while dressed in black head to toe, with a black soul too if her colleagues are to be believed. Then on the dark and lonely night of her 30th birthday, she makes a decision which changes her life forever. One short trip to the sperm bank and she becomes a single mother to Lily.
Now she spends her days working manically while dealing with evil Seth Coleman who is determined to take her place and trying to find a perfect nanny for her three-year-old. Then her world is turned upside down when Lily asks her the most basic question "Where is my daddy"? On the insistence of her sister Helen, Eloise embarks on a journey to hunt down her sperm donor.
Little did she know that the man she is looking for is an ex-con, rather than a respected businessman or talented sportsman. When Eloise finds Jack, who is drop-dead gorgeous, she aims to transform him into a complete gentleman before he reunites with her little girl.
Everything about this book is gorgeous - from the cover to the characters - and the story is fast, upbeat and totally mesmerising. So far my best read of 2012. (SS)

---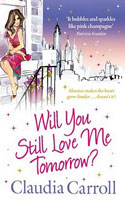 Will You Still Love Me Tomorrow? (2011)
Annie lives in a rural town in Ireland with her husband, Dan. The two of them have been together since they were 15 but lately things have changed. Annie feels unappreciated by Dan and his family as well. He's always too busy with his work as a veterinarian to spend any time with her and she is always expected to understand that his work is important as the only vet in the village.
So when a chance comes up for Annie to fulfil her acting dreams and appear on Broadway in New York, she jumps at it, even though it would mean one full year away from her husband. While leaving Dan is hard, she knows it is the right thing to do - and it's not like he'll miss her since he barely even notices she's there most of the time. The only promise they make to each other is to meet one year later in Rockefeller Centre in New York.
But is it too late for their marriage to be saved or will time apart make them realise what they have is special? This is an entertaining and wonderful story about the value of true love. (AS)

---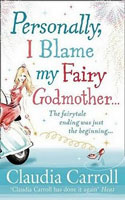 Personally, I Blame My Fairy Godmother (2010)
Jessie Woods believes in fairytales. She believes in happily-ever-afters and glass slippers - that is until her own-happily-ever-after falls apart. Jessie, having worked her way up at Channel Six, has got her own hit show called Jessie Would. So what if she has mountains of debt from spending more than she makes? So what if her gorgeous sports car has been repossessed? She still has her beautiful mansion (which she is renting and is a little too pink for her liking) and she also has a gorgeous, rich boyfriend called Sam. What else could a girl want?
Well, Jessie is about to find out life isn't all warm and fuzzy when she is suddenly sacked from her cushy job after accepting a new car live on air. After becoming a tabloid magnet with loads of bad press, her darling Sam wants nothing to do with her. Neither do her so-called friends. Down and out, with no money and no home, Jessie is forced to do the unthinkable: move back home with her stepmum and awful step-sisters, Maggie and Sharon. She hasn't spoken to them in years, ever since her dad died, but with nowhere else to go, TV's former golden girl must go back to her roots.
At first, Jessie is reluctant to leave the house for fear someone may notice her and alert the press. Her step-sisters just sit around watching TV all day and night and they have no social life at all and soon Jessie is joining them on the couch for hours on end.
Changes are in store though when Maggie and Jessie finally break the ice and develop a friendship. When Jessie's old friend, Steve, re-emerges and offers to take a chance on Jessie when no one else will, she jumps at the opportunity to earn some money again. But things aren't always what they seem and some friends are really Jessie's biggest enemies.
For this girl, the fairytale ending is the beginning of a life that is better and more fulfilling than she could have ever expected. Hilarious and heart-warming, Jessie is a character you won't soon forget. (AS)

---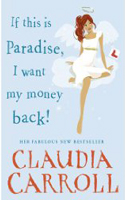 If This is Paradise, I Want My Money Back! (2009)
Charlotte Grey is in a coma after being in a car crash. She can hear everything her visitors are saying, from her mother's incessant chatter about everyday events to her sister Kate's confession about her infertility woes.
Then film producer James swings by - the boyfriend her family and friends hate and the guy she had a terrible row with just before her crash. As he's telling her about how he's fallen for someone else, everything fades to white as the medical team rushes into her room. Next thing Charlotte is being greeted by her late father.
But when Charlotte discovers the afterlife is more about playing cards and watching the horse racing with a bunch of geriatric relatives, she signs up for angel training. She heads back to earth as a ghost-like angel - and since only James can hear her, the devilish side of Charlotte begins to mess with his mind. But maybe she can also help those she loves, including Kate and her best friend Fiona.

---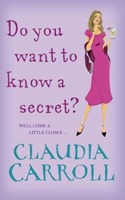 Do You Want to Know a Secret? (2008)
Successful PR agent Vicky is single - but doesn't want to be. Her friend Barbara wants to be a lauded actress - but is struggling to win a part in a commercial. And mother of four Laura is counting down the days till she can get back to her natural habitat, the courtroom.
When Vicky is given an old book which promotes the Law of Attraction - you can get anything you want if you just ask the universe for it - the three women form a group to help each other get their greatest desires. For Vicky that means going out on the prowl with femme fatale Barbara. And soon she's attracting all sorts of men, including Eager Eddie, who can't take no for an answer; and Ex-Files Peter, who talks so much about his ex that Vicky could write her biography. But why isn't the law of attraction working on her latest client?
Carroll sure knows the secret of easy-reading chick lit.

---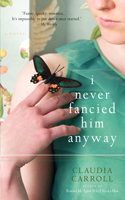 I Never Fancied Him Anyway (2007)
Cassandra has been able to predict the future since she was a little girl and she is used to others asking her what is in store for them. Sometimes, she has good news for them; other times what she sees is disturbing. Despite being able to predict everyone else's future, she has never been able to see anything about her own.
However, one quick flash late at night shows her that her friend Charlene has met a handsome man at a club but that man is going to end up with her. Of course, she doesn't really have the time to worry about her vision as she is busy with her popular column at Tattle magazine and the piles upon piles of people writing in to ask what she sees in their futures.
When Charlene drops the bombshell that she has met The One, Cassandra has to act surprised. Jack is a huge television producer and he wants Cassandra to come on his morning show The Breakfast Club. Her segment is a huge hit ... that is until Jack walks into the studio and she blanks out completely. She can predict nothing when he is around, which has never happened to her before.
Throw in another smarmy television producer and a gang of Charlene's trust fund friends and you've got quite a story. With many comic moments and beautifully crafted characters, this is one book you'll want to read all the way through without putting it down. (AS)

---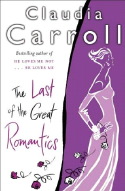 The Last of the Great Romantics (2005)
In this sequel to He Loves Me Not . . . He Loves Me, Portia, newly married to Andrew, is turning her ancestral home Davenport Hall into a country hotel. With the Irish president on hand to open the hotel and his daughter, Eleanor, deciding to hold her society wedding to a soccer star there, the new venture's success seems assured. But then a death, the arrival of a stranger, a job transfer and a flirtatious groom combine to throw a spanner in the works.