CIARA GERAGHTY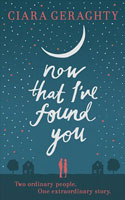 Now That I've Found You (2014)
Life has stalled for both Vinnie and Ellen. Vinnie's wife, Paula, upped and left him without explanation or excuse and Vinnie doesn't know whether she's gone for good. But he has to hold things together for his two children as best he can. Ellen is still reeling from a car crash that has left her physically and emotionally scarred. The only person she sees outside of her physiotherapist is her taxi driver Vinnie. And slowly a comfortable, steady bond forms between these two wandering souls.
The first thing to say about this novel is that Geraghty does the unexpected by making Vinnie the main narrator in this story and it certainly makes for a refreshing and interesting take. Ellen is voiced through occasional letters and there's something of a disparity between the focus on the two characters. Indeed, I was left feeling that I wanted to know much more about her, although Geraghty's strategy may be a reflection on Ellen's introversion and reclusiveness since her accident. It did seem a shame however that we don't get to be as close to her.
The novel is quietly strong, a steady blossoming instead of a sudden explosion and a nice, warming read. (JC)

---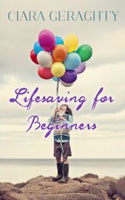 Lifesaving for Beginners (2012)
When an accident turns Kat Kavanagh's world upside down, her life seems to spiral out of control as she tries to keep the two skeletons in her closet buried. When nine-year-old Milo's mum goes to Dublin and doesn't return, he tries to cling on to his sister Faith who seems to be slipping away. He struggles to understand what is going on in the adult world around him. A twist of fate brings Kat and Milo together and shows that secrets can't always be forgotten.
The book alternates between the perspectives of Kat and Milo. The results are charming. Kat is a complex character, whose honesty makes you warm to her instantly. Milo's chapters transport you into the eyes of a child. Compelling and heartwarming: this a must-read. (AB)

---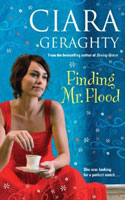 Finding Mr Flood (2011)
Dara Flood's older sister, Angel, needs a liver transplant - and perhaps her last hope is their father, who walked out on the family just before Dara was born. So Dara, who works at a dog pound, teams up with private detective Stanley to find Mr Flood. This touching novel highlights the anguish of those waiting for a transplant. One phone call can mean so much to these families.
With Geraghty's flair as a natural storyteller, this novel has well-fleshed-out main characters and an engaging supporting cast from the reclusive elderly neighbour to Stanley's macho policemen brothers. Offering a different take on looking for a "perfect match", this captivated from the very first page.

---
---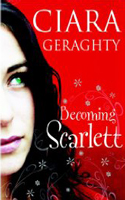 Becoming Scarlett (2010)
Wedding planner Scarlett O'Hara likes to have her life in order. But everything goes into disarray when her normally sensible boyfriend John leaves her to go on an archaeological dig to Brazil and she retaliates with a one-night stand with barman 'Red' Butler. So now not only is her pregnancy going to totally wreck her five-year plan, she's not even sure who the father is. On the work front, Scarlett's got a big wedding to plan - and a promotion to earn, all while constantly throwing up without warning.
Although this book falls a bit flat in places - and a few plot developments are highly predictable - the writing style and the well-developed, memorable characters more than make up for it. The highlight: how Scarlett deals with the arrival of her baby.

---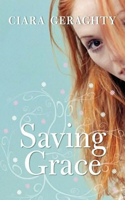 Saving Grace (2008)
Grace is in a long-distance relationship with Shane, her friend Caroline's brother. But a night out with an out-of-date bottle of Baileys sees her end up with more than a hangover - she wakes up in bed with her new work colleague, IT geek Bernard.
With Grace still blaming herself for her brother Patrick's drowning in Spain, she finds she has a lot in common with Bernard. And she can't seem to get him out of her mind, especially when someone else close to her falls for him on a blind date.
A promising debut about guilt and forgiveness that's smoother than Irish Cream.