CHRISTINA LAUREN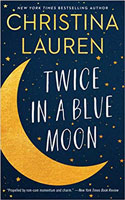 Twice in a Blue Moon (2019)
When Tate turned 18, her grandmother took her on a celebratory trip to London. There she meets Sam and his father, also Americans. The two youngsters fall for one other, spending their evenings lying on the grass outside their hotel and gazing at the stars. Tate even feels she can share a huge secret about her real identity with him. But then Sam betrays her.
Fourteen years later, circumstances bring them together on a movie set but can she trust him this time?
Told from Tate's viewpoint, this is a story about a second chance at first love. The opening half of the book is definitely stronger. The inclusion of the movie script in the later setting works well but the dysfunctional relationship with her father seemed underplayed. Overall, this is not going to be one of this writing duo's finest moments.

---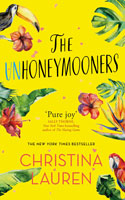 The Unhoneymooners (2019)
Olive's identical twin sister, Amy, is a whizz at winning competitions so most of her wedding has been provided for free. But when all the guests fall foul of some dodgy fish at the reception, only seafood-allergic Olive and the groom's fussy eater brother, Ethan, escape.
The newlyweds urge them to take their place on their Maui honeymoon but how can they pretend to be a couple in love when they really don't get along?
I loved the premise of this novel and the character chemistry and snappy banter ensued it lived up to its promise. A highly entertaining journey from rocky start to romance.

---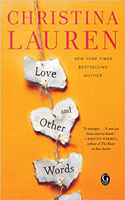 Love and Other Words (2018)
Macy works hard as a paediatrics doctor and is engaged to father-of-one Sean. Then she encounters a blast from her past at a coffeeshop. Elliot was the boy who lived next door to her childhood holiday home, when she was trying to adjust to the loss of her mother. They bonded over books and soon became everything to one other. But then something happened in their late teens which severed their relationship.
Alternating between past and present, the story is a little slow in parts but you can't help but get caught up in Macy and Elliot's world and wonder why on earth they have spent the past decade or so apart.