CHARITY NORMAN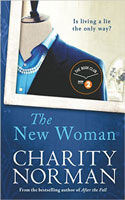 The New Woman (2015)
aka The Secret Life of Luke Livingstone
On the outside, Luke Livingstone seems to lead the perfect life: he has a great career as a solicitor; has been together with the woman of his dreams, Eilish, for more than 30 years; lives in a beautiful home in Oxfordshire; and has two great children, Simon and Kate, and even some amazing grandchildren. However, Luke has a dark secret, something he has been trying to hide from the people he loves; something that has been eating him up from the inside. Luke realises he only has two options left: end it for once and for all or come clean to his family and friends. It's time for Luke to start a new life, the life he was always meant to have. But will his family be there to support him? Or will he be forced to face the world alone from now on? This is another thought-provoking and powerful read by Charity Norman. The New Woman has a wonderful and diverse group of characters at its core and the author provides enough background information and detail to really make it feel as if you, as the reader, get to know these characters and understand their actions. The story is told from the perspective of four members of the Livingstone family - Luke, Eilish and their children, Simon and Kate. I found all of them fascinating characters with their own take on what their family is going through and felt myself looking forward to each chapter, no matter the perspective. The release of this book is well-timed, since it deals with a topic that has seen a lot of headlines lately. The story shows incredible courage, but a lot of other emotions play a central role as well such as anger, confusion, despair and fear. Norman once again writes about a family in crisis, and she does this in an impeccable way, taking the reader on an emotional rollercoaster ride; but at the end I couldn't help but feel I really wanted to go on that ride again. The New Woman is a simply stunning, powerful and thought-provoking read. (JoH)

---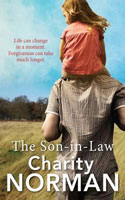 The Son-in-Law (2013)
After spending several years behind prison walls, Joseph Scott is out in the wide world again. The only thing he cares about is seeing his three children, Scarlet, Theo and Ben, but this won't be an easy task. Four years ago, Joseph killed his wife Zoe in a fit of rage, in front of their children. They now live with their grandparents, Hannah and Frederick, who have no intention of letting Joseph anywhere near his children ever again. When Joseph sees no other option but to take the case to court, Zoe's torn family is forcefully reunited, bringing back all kinds of memories and emotions. One of the absolute strengths of this novel is Charity Norman's writing. After just a few chapters, I already felt myself being consumed by this story and I couldn't get it out of my mind. The characters are incredibly well-written and realistic, just like the scene setting. Norman especially managed to create a feeling of conflict: which of the characters do you support? I found myself switching alliances continually. As a reader you are really brought into the minds of these characters, and it also shows you everything might not be as straightforward as it might seem at first sight. Even though Zoe has already died quite some time ago, she takes on a central role in the story. She was a mother, daughter, and wife, and these three roles are explored in the form of her surviving children, parents, and husband. I especially loved the three children, most specifically Scarlet; she is so clearly torn between the two parties, and Norman describes this so incredibly well. The Son-in-Law is an emotional and realistic novel that will keep you captivated from beginning to ending, and a tale that reminds you to not forget that there's always two sides to every story. (JoH)

---
---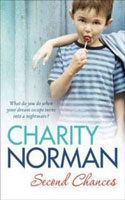 Second Chances (2012)
aka After The Fall
Martha has moved her family - partner Kit, teenage daughter Sasha and five-year-old twins Finn and Charlie - from the UK to New Zealand for a fresh start. They settle into a remote farmhouse but disaster strikes one night when Finn ends up in a coma after a serious fall. Martha tells the authorities he fell from the veranda while sleepwalking but something doesn't add up. The story alternates between hospital scenes to earlier episodes as the family finds their bearings in their new home. This is a real page-turner with a serious message and a very evocative setting.

---
---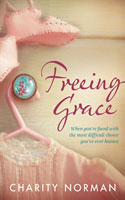 Freeing Grace (2010)
Matt Hamilton has just become a teenage dad. He bonds with his baby daughter Grace but realises - like the young mother already had - that he can't bring her up. Meanwhile, Leila Edmunds and her husband David, a church curate, are struggling with their own inability to have children. It looks as if they are about to receive a miracle. But then Jake, a New Zealander at a loose end, is welcomed into the Hamilton fold and is sent to Africa to track down Matt's mother, who may be able to convince the authorities that Grace belongs with her birth family. This compelling, accomplished and often dark debut takes lots of twists and turns as it explores the dilemma of what's in the child's best interests. Don't pass this one by.