CATHERINE WALSH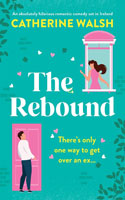 The Rebound (2022)
Abby's financial company in New York has gone bust in spectacular fashion and her fiance has broken off their engagement. So she returns to Ireland to stay with the sister she never really got on with.
She hits a stumbling block straight away when she discovers there is no bus back to Clonard but luckily a local offers her a lift. She eventually realises that it was her former neighbour Luke, looking a lot different than he used to when they were kids.
This was a cute romance, which sees Abby bounce back from losing everything – and realise that she doesn't need to be all work, and no home life.

---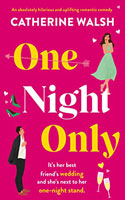 One Night Only (2021)
New York-based architect Sarah has travelled over to Ireland to be maid-of-honour at her best friend's wedding. The last thing she expected was to be seated at the worst table, with her most recent one-night-stand beside her.
Declan is the groom's brother and is still a bit miffed at being unceremoniously tossed out of Sarah's apartment after their night of passion. And now Sarah has had a chance to get to know him a bit better, she can't seem to get him out of her head.
The debut novel had cute characters, witty banter and engaging writing, although perhaps it needed a touch more conflict to stop the story dragging in the second half. But definitely an author to keep an eye on.

---