CATHERINE MCKENZIE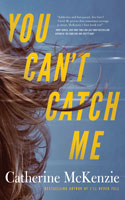 You Can't Catch Me (2020)
Jessica Williams got a payout when she was let go from her media job after a plagiarism scandal. She's heading off on a holiday to Mexico when she runs into another Jessica Williams at the airport. Amazingly they even share the exact same birthdate. By the time she gets back, she finds out that her bank account has been cleared out by that other woman.
Jessica, who was raised in a cult, is reluctant to let the matter go and thinking that this woman may have pulled the same scam before, posts a callout for others with the same name.
This is a real page turner which keeps readers on their toes as the story moves between Jessica's mission to hunt down the scammer and her time in the cult. Highly recommend it.

---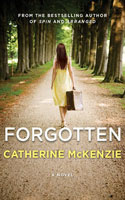 Forgotten (2012)
Emma Tupper is in a shambles after her mother dies so when she learns that her mother booked a trip in her name to Africa, she's a bit stunned. On the verge of making partner at her law firm, Emma would have to take time out of work and on top of that, Africa was her mother's dream destination, not hers.
However, Emma can't deny her mother one final wish so she decides to embark on a journey that will change her life in more ways than she can ever imagine. Leaving her apartment, job and boyfriend behind, Emma leaves for what she thinks will be a short trip but it turns into a nightmare after she gets ill and then a massive earthquake strikes, leaving Emma stranded in a foreign country for six months with no way to get in touch with anyone at home.
When she finally returns home, Emma is shocked to realise that someone new has moved into her apartment and her friends and co-workers all thought she was dead.
Having to start over from scratch, with only the help of the mysterious but handsome Dominic, Emma finds that building up what you've lost is a lot harder than you realise and sometimes it isn't worth all of the trouble.
While this was a great story and captivated me right from the beginning, I found it rather silly of Emma to think that she could just step back into her old life without any repercussions from what had happened. Had she really expected her landlord to wait for her to return? Did she really think her boyfriend was going to sit around waiting for the day she walked through the door? It just seemed unrealistic, but other than that, this was a story that was unique and flowed easily. It will definitely leave you wondering what you'd do if you were ever in Emma's situation. (AS)

---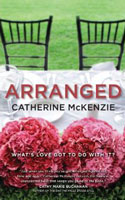 Arranged (2011)
Anne Blythe has gone from one failed relationship to another. After her last one, she finally admits that she is tired of seeing all of her friends settle down, get married and have children. So when she comes across a business card for Blythe & Company that says "matches made" she doesn't really know what she's in for.
Blythe & Company isn't your conventional matchmaking company - they arrange marriages. What is a single girl who is almost past her prime to do? Anne decides that she should try it out and before she can snap her fingers they've found her a match and she is on her way to Mexico to meet and marry Jack, the supposed man of her dreams.
At first, things seem to be going great, the wedding went well - though it was by far the craziest thing Anne has ever done - and she and Jack are now back in the real world where family and friends want to know how they met. However things don't stay perfect for long as Anne soon finds out some unsettling information about Jack and the matchmaking company which makes her put her life in perspective.
Though much of the modern world doesn't believe in arranged marriages, this book is a great look at the subject. It takes on a humorous, heartfelt tone, which makes the subject seem so much more approachable. Arranged is definitely a book not to be missed whether you're married, single or somewhere in between. (AS)

---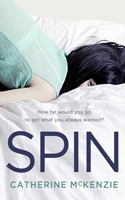 Spin (2010)
Kate Sandford has just gotten an opportunity to land her dream job at hip magazine The Line. But on the eve of her 30th birthday, the night before her big interview, Kate goes out with some friends and gets totally drunk. The next morning, she goes to her interview terribly hungover. Her prospective employers know she's in no condition to interview - how can they not with her running out of the meeting to throw up? - and send her on her way.
Crestfallen, Kate heads home. But later The Line calls her to tell her they have the perfect assignment for her - they want her to go into rehab for a story. The deal is that Kate needs to go in undercover at the $1000-a-day Oasis rehab centre to get the dirt on IT girl Amber Sheppard who has been in and out of rehab for drug and alcohol abuse. If Kate can stay 30 days without getting kicked out and deliver an inside piece on Amber, then she will score that job at The Line. Sounds easy? Well, not really.
Once in rehab, Kate finds that she may actually have a drinking problem. Plus she develops a friendship with Amber and doesn't feel right spying on her. But Kate knows she's there to do a job so when mega movie star Connor Parks, Amber's on-again-off-again boyfriend, also enters Oasis things get a little touchy. Especially since he's brought along his manager, Henry, who Kate falls head over heels for. Can Kate deliver her story without hurting her friendships? And will she finally own up to her drinking problem?
Surprisingly good - especially Kate's developing relationships with Amber and Henry, this is a riveting and raw story that may make you feel like you're in therapy yourself. It's certainly addictive! (AS)

---