CATHERINE ISAAC
---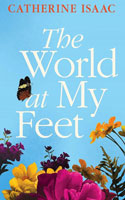 The World at My Feet (2020)
Harriet was once a globe-trotting war correspondent while her daughter, Ellie, is unable to even walk out her garden gate because of agoraphobia. Ellie spends her days gardening and taking photos for her Instagram account, living in an annexe to her parents' home.
The story then delves back in time to what prompted Ellie's crippling anxiety, making for a really powerful, compelling and touching read. You can tell a lot of research and love went into this book.

---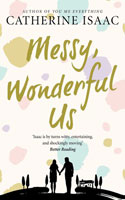 Messy, Wonderful Us (2019)
Allie grew up without a mother, surrounded by the love of her father and her maternal grandmothers. When she finds a letter suggesting family secrets, Allie catches a plane to Italy to find out the truth. Accompanying her is Ed, her best friend. He has his own problems to deal with and he thinks that this trip away with Allie could help resolve them.
This is my first Catherine Isaac novel and I loved it. It's engaging, heart-breaking, and captivating. The characters are well-crafted and authentic. The descriptions of the Italian settings are very detailed and evocative and the story is impossible to put down. A must-read! (NP)

---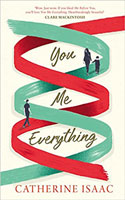 You Me Everything (2018)
Jess is taking her 10-year-old son, William, to France for the summer, so he can spend time with his father, Adam. Adam has never been an involved father, even missing his son's birth. But Jess' mother is dealing with a debilitating illness and stresses how important it is for William to bond with his father. Trouble is Adam's too busy running holiday accommodation at a chateau in the Dordogne region and hanging out with his possessive girlfriend.
This is a moving tale about a mother putting her son's best interests above her disappointment in her ex. It's the sort of story that works best when you don't know too much going in. It's a heartfelt and emotional read, however I was prepared for much more heartbreak within the timeline so it didn't quite offer me 'everything'.