CASSIE HAMER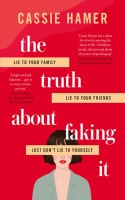 The Truth About Faking It (2022)
Ellen is in a life painting class when the police inform her that her estranged husband David's body has washed up in Thailand. But the lively senior has already done all the grieving she's going to do back when he abandoned her to take off on his sailing trip.
Daughter Natasha is a cool, calm and collected TV presenter who can't let her dad's death distract her from a big interview with a young woman accusing an MP of sexual assault. But the subject matter is bringing up disturbing memories from her past.
And granddaughter Georgie, a reality TV producer, wants to find out what happened to her grandfather but is so busy filming a Bachelor-type dating program and looking after a contestant she is developing feelings for.
The three women are vivid characters with their exploits keeping this 500-plus-page book ticking along. Family drama, workplace shenanigans, romance and a mystery death – this book has it all.

---
CASSIE HAMER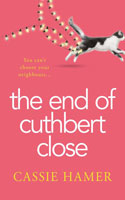 The End of Cuthbert Close (2020)
The neighbours are gathered together for their annual street party, when a new family moves in. But newcomer Charlie - the super-fit wife of online lifestyle guru The Primal Guy – makes it clear she's not here to make friends.
Meanwhile food stylist Cara, a widow, is worried that she will have to move out of the cosy home she has created for her daughter. Lawyer Alex gets a promising job offer at the wrong time and stay-at-home mum Beth thinks her husband is having an affair.
This has all the hallmarks of an entertaining suburban Australian drama, with neighbourhood feuds and relatable family problems. It was ticking over nicely but then, what a dud ending.

---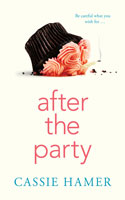 After the Party (2019)
Because she slept in, Lisa's running behind on preparations for her daughter's fifth birthday party. With nothing going to plan and her sister, Jamie, also a no-show, it all looks like being a disaster. But even though the day is saved by a nanny in a Wonder Woman costume and a school mum bearing a bottle of moscato and a cake, things get even stranger after the party.
No one comes to pick up one of the little girls, and instead Ellie has a note from her mother Missy, pleading with Lisa to look after her for a while. While Lisa tries to track down this woman she has never met, Jamie has a big decision to make concerning her boyfriend and her PR job.
This story was more light-hearted than I was expecting given the storyline of an abandoned child. It's a heart-warming and often funny read about the depths of a mother's love, even for a child who is not your own. The only thing I didn't like: the explanation behind Missy's disappearance seemed a bit flimsy on the credibility front. Overall, a very promising debut.