CARRIE ADAMS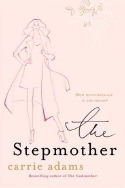 The Stepmother (2007)
Bea has managed to keep her divorce amicable so Jimmy can maintain a good relationship with their three daughters. Then he announces that he's seeing someone - Tessa King - and it's serious. This news sends Bea into a freefall - to the outside world she's looking good but that's only because she's swapped binge eating for drinking. Tessa, meanwhile, has to win over the girls, particularly the oldest daughter Amber. Told from both women's viewpoints, this sequel is better than the original tale about Tessa as the godmother.

---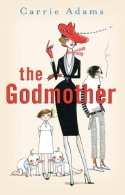 The Godmother (2006)
Lawyer Tessa King has nothing tying her down - she's single, has just returned from a retreat in India and is without a job after quitting over her stalker boss. Even as godmother to four children, including teenager Caspar and twin babies Bobby and Tommy, she gets to play then hand them back. While her friends are envious that she can be a free spirit, Tessa finds herself brooding for their settled-down lives. Then her wish for domestic bliss is granted - motherhood could be hers if she wants it.