CALLY TAYLOR
also writes as C.L. Taylor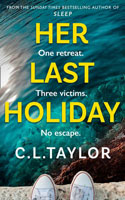 Her Last Holiday (2021)
Two years ago, Fran's younger sister, Jenna, disappeared during a wellness retreat on a Maltese island. It was labelled a suicide but two other people also died which sent retreat guru Tom Wade to prison. Now he is about to be released and a new retreat is planned.
Looking for answers about her sister, schoolteacher Fran attends the retreat under her mother's name. She discovers three participants from the last retreat have returned, and hopes they – along with Tom - may be able to shed light on events. But Tom's possessive wife, Kate, is making sure that Fran may never find out what really happened.
The story is told from the viewpoints of Fran and Kate, as well as flashbacks to Jenna's time at the retreat. With its sinister edge and a calculating villain, this makes for a compelling read.

---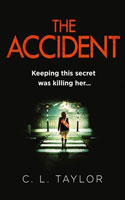 The Accident (2014)
aka Before I Wake
In the blink of an eye Sue Jackson's life flies from tranquil family life to turmoil after her 15-year-old daughter Charlotte purposefully steps in front of a bus. With Charlotte in a coma, the clock is ticking for Sue to find out what secret her daughter was dying to keep. Her horrific past is about to break through to her idyllic present - is Sue strong enough to fight it again?
This is C.L Taylor's first psychological thriller - she normally writes rom-coms under her full name of Cally Taylor. This move in genre is as awesome and un-put-downable as her rom-coms.
Only in The Accident the reader is given goosebumps and panic attacks rather than laughing until they cry. Once you start The Accident you won't be able to put it down, it's completely realistic and riveting. With more twists and turns than a roller-coaster, I can't wait to read more from Cally - of any genre! (AT)

---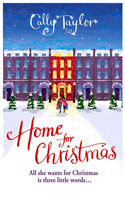 Home for Christmas (2011)
Beth Prince thought she had it all. She's got a job she adores at a decades-old cinema, a wonderful but posh boyfriend and a great roommate. So, when she loses her boyfriend and then is threatened with losing her job, Beth attempts to find a way to keep going.
However, Matt Jones, from the soulless chain of Apollo theatres, doesn't care who loses their jobs when his company takes over the derelict Picturebox. All he cares about is getting his psycho ex-girlfriend off his back and paying his grandfather's rent.
But, things get complicated when Beth and Matt begin to fall for each other and put their mistrust in the opposite sex to the side. Will they be able to trust each other fully or will their past experiences make them lose the best thing that has ever happened?
For Beth, the decision has to be made on Christmas Eve or she will be leaving England for good and moving to Australia with her mother. Will she make the right choice?
This is a fabulous, laugh-out-loud book with two characters that are so relatable you'll wish they were real. You can almost feel the emotions of Beth and Matt reverberating off the pages and some of the scenes will surely have you thinking "haven't I been there myself?" (AS)

---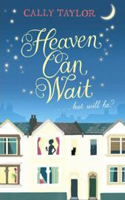 Heaven Can Wait (2009)
Lucy Brown is the happiest she's ever been. She's about to marry the man of her dreams - kind, handsome, witty Dan - and everything she's always wanted is finally within her reach. But the night before her wedding Lucy has a fatal accident.
She is offered a choice: accept a lifetime's separation from her soul mate to go to heaven or stay with Dan forever - and become a ghost. For Lucy, there is only one option - she will not leave Dan. But it turns out things aren't quite as easy as that. If Lucy wants to become a ghost she has to find true love for a complete stranger.
And when she discovers that her so-called best friend Anna is determined to make a move on the heartbroken, vulnerable Dan, the pressure really is on.
This is without a doubt one of the best chick lit books I've ever read. The plot is unique, it's warm-hearted and fun and the story flows along at a really good pace. I was hooked from the outset and quite literally raced through it. To me this book is pretty much perfect and in all honesty I can't actually find fault with it. In fact the only thing I didn't like about it was the fact that it had to end. This is a very strong debut and one that I highly, highly recommend. (KC)

---