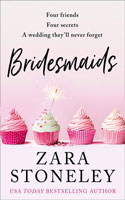 Jane, Rachel, Beth, Maddie and Sally have been friends since high school but college, work, and life in general caused them to drift apart. Now they are reunited for Rachel's wedding.
The story is told from Jane's point of view. Rachel is her best friend and, although she is happy about the wedding, she doesn't really like the groom. But she is still determined to make sure that everything goes perfectly, so she tries to keep the peace between Maddie and Sally who are in love with the same man, she teams up with Beth to organise the perfect hen party, she has to figure out how to handle her feelings for her flatmate and best friend Freddie and also how to tolerate her crazy boss.
Zara Stoneley is back with her hilarious storylines and engaging and likable characters. Funny, romantic and entertaining, this is a must-read story about love and friendship. (NP)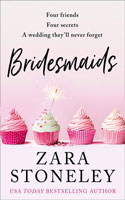 Bridesmaids, by Zara Stoneley, is about four friends, four secrets and a wedding they'll never forget.
The summary says: "Meet Rachel, the beautiful bride with BIG plans for the perfect day! The venue is a castle and the dress is designer. It's just a shame her husband is a rat.
Maddie and Sally have only one thing in common - they both love the same man!
Beth is a newly single mum with a mystery baby daddy. Surely the father isn't someone the girls all know? And then there's Jane, the glue holding them all together, but being dumped doesn't make her the happiest bridesmaid ... especially with gorgeous flatmate Freddie complicating things.
Will the bride say, 'I do!'? Or will her bridesmaids save the day ... and find love along the way?" Bridesmaids is out in April 2019.