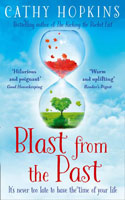 Blast From the Past - Cathy Hopkins (2019)
During an Indian holiday with friends to celebrate their 50th birthdays, Bea has the opportunity to see a clairvoyant. Despite being sceptical, she learns about how in a past life she was called Grace and lost her soulmate Billy during World War II. On her return home, Bea has to face up to some changes involving her failing business. She also decides to revisit the men from her past, to see if any of them could be her soulmate in this lifetime. Meanwhile, it seems someone is keen on rekindling things with Bea too.
This story tells Bea's journey into her past romances, as she focuses on a new future. Readers are left in the dark about who the person looking to reconnect with her is right until the end, and the storyline cleverly allows for several contenders. A pleasant and often poignant read.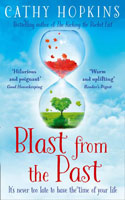 It's never too late to have the time of your life in Blast From the Past, by Cathy Hopkins. The summary says: "On a trip of a lifetime to India, Bea is given an unexpected fiftieth birthday present - an hour with a celebrated clairvoyant. Unlucky in love, Bea learns that her true soulmate is still out there - and that he's someone she knew in a past life.
Returning home, Bea revisits the men in her life and cant resist looking up a few old lovers - the Good, the Bad and the... well, the others. As Bea connects with the ones that got away, she suspects that her little black book has remained shut for a reason. But one man out there has her in his sights.
They say love is blind and maybe Bea just needs an eye test..." Blast From the Past is out in February 2019.