BETHANY TURNER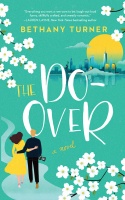 The Do-Over (2022)
Dedicated lawyer McKenna has worked hard for this moment – she's about to meet her bosses to find out if she's made senior partner. Instead, she's accused of embezzlement and put on unpaid leave.
In shock, McKenna sublets her New York apartment and returns home to North Carolina, just in time for her younger sister Taylor's engagement party. She bumps into a former classmate Henry, who is now a celebrated documentary filmmaker, and realises that perhaps it's time to focus on more than her career.
This is a cute story about ambitions, family, and rethinking both your history and future. But the embezzlement plot was underdone – you'd expect a gun lawyer would have made more of an effort to get the details behind their alleged misconduct and defend themselves.

---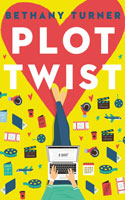 Plot Twist (2021)
Aspiring screenwriter Olivia meets an actor with an Irish accent at a coffeeshop. Without swapping names or numbers, they vow to reunite there in 10 years time, after he becomes a multi-Oscar winner and she's written a script for him to star in.
Olivia eventually figures out that the actor at the cafe was actually Scottish and he did indeed go on to the heights of success as Hollywood leading man Hamish MacDougal. Meanwhile all she's been doing is procrastinating over her script.
This was a really fun and inventive story as we got to catch up with Olivia once a year to see how her life – and script - were progressing. Every February 4 for the next decade, something momentous happened to her on that day. The celebrity sightings and the glamorous jobs her sidekick Fi landed certainly raised a smile.
My only quibble: even though the story wrapped up nicely, I would have loved an epilogue from 2014 to know what happened next.

---