ADELE PARKS
Both of You (2021)
Leigh is married to Mark and is stepmum to his two sons. Because she works away as a consultant for half of the week, Mark doesn't realise she's missing until she doesn't come home as expected.
Kai is married to Dutch businessman Daan but when she doesn't return to their luxury penthouse after visiting her sick mother, he reports her missing. The investigating police officer, DC Clements, believes there is a link between the cases.
With the narrative relayed by several of the characters, this was an absorbing read which delivered several unexpected jolts. It was set as the early days of the pandemic unfolded in London, which added an extra element of tension.

---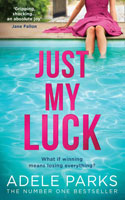 Just My Luck (2020)
Three couples have played the lottery together for 15 years but when the numbers come in, Lexi and Jake claim the others recently pulled out of the syndicate so aren't entitled to any share of the £17.8 million winnings.
The other two couples sue but this becomes the least of Lexi and Jake's problems as he begins spending up big and their teen daughter gets bullied.
This was a gripping read with plenty of skulduggery and intrigue around who is telling the truth.

---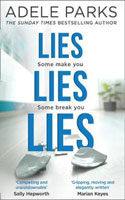 Lies Lies Lies (2019)
After a fertility struggle, teacher Daisy and interior designer Simon finally have the daughter they so wanted badly. But six years later, their marriage is under strain because Simon's drinking is getting out of control. Then an incident on the day of a friends' party shatters their already fragile life.
Told from the alternating viewpoints of Daisy and Simon, this is a riveting read that has plenty of twists all the way to the end. Parks proves yet again what a superb storyteller she is.

---
I Invited Her In (2018)
When Mel hears that a long-lost university friend, Abi, is down on her luck, she invites her to stay. Abi has been working in television in the US but has returned to England after walking in on her husband having an affair. Mel has always felt grateful that Abi supported her decision to quit her studies and become a single mum to son Liam.
Despite having a busy life now with husband Ben, Liam and two daughters, Mel falls under the spell of the ever-so-glamorous Abi and soon it appears that her guest is never going to move out.
This is a story about a poisonous relationship, manipulation and revenge. Many of the events you will see coming but this doesn't detract from it still being a gripping read that you will become emotionally invested in.

---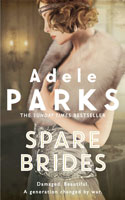 Spare Brides (2014)
Lydia, Ava, Sarah and Beatrice are a group of friends adjusting to life after the end of World War I. Whilst their world is one of glamour, parties and frivolities, they cannot escape the realities of their lives. Lydia is beginning to question her marriage; Ava is living the fast life determined not to settle down; Sarah is still coming to terms with her husband's death; and Beatrice is hoping to finally secure a husband.
These women are living at a pivotal moment in history as the world moves ahead but with attitudes still trapped in the past they may have to risk a lot to get what they want.
Set in the 1920s, this novel sees a new direction for Adele Parks. The characters are authentic and honest but surprisingly modern and their stories universal. The glamour and atmosphere of the setting similarly lend an air of sophistication and worldliness. Indeed, this is not a dull period drama but an engrossing portrait of the birth of the modern woman and I found it read as well and as easily as a contemporary novel, no doubt thanks to the storyline surrounding Lydia. At times I wished Ava, Sarah and Beatrice's stories were as well-developed - they certainly seem to get consigned to the sidelines.
Parks masters this genre and feels completely at home therein. I loved the new direction for her and can safely say whether it's contemporary or historical I look forward to Parks' next story in the safe knowledge that it will be well-written and most likely a corker. (JC)

---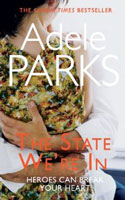 The State We're In (2013)
Dean Taylor and Jo Russell have had completely different childhood experiences. Dean's father, Eddie, walked out on his family, while Jo was brought up in a loving environment overseen by mother Clara. Now, as Eddie Taylor lies dying, Dean flies over from Chicago to London to seek some answers but to little avail.
Meanwhile Jo, searching for her happy-ever-after, plans to stop her ex-fiance's wedding in Chicago. So it is that Dean and Jo find themselves sat next to each other on a flight to Chicago and it seems that fate has brought them together.
This is an absolutely engrossing read and a masterclass in storytelling, characterisation, and emotion. The impactful ending will determine most readers' opinions of the novel, and for me it was the perfect, if heartbreaking, conclusion to a novel that highlights the challenges of love and encapsulates the motto 'the course of true love never did run smooth'. An epic of a story. (JC)

---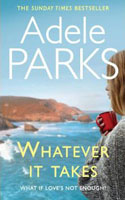 Whatever It Takes (2012)
Hostess with the mostest Eloise leaves London to follow her husband Mark to Dartmouth, where he is to take over his father's solicitor practice. Despite missing the big city and leaving behind her friends, she'll have her mother-in-law Margaret on hand to help with their three daughters. But Margaret is finding it increasingly difficult to get through the day.
Meanwhile friend Sara has become so consumed with the need for a baby, that her husband Charlie, a plumber, comes to live with Eloise's family to do up their bathroom.
Adele Parks is a master of weaving unpredictable stories about tangled relationships and handles sensitive topics with great aplomb. This story has its slow points throughout but the exceptional ending more than makes up for it.

---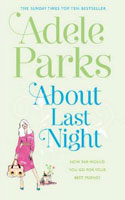 About Last Night (2011)
Stephanie and Pip met at school when the vivacious new girl befriended the mousy Steph. But over the years it has been Pip who has relied more and more on Steph, particularly when her husband abandoned her and their young daughter a couple of years ago. Steph's husband, Julian, jokingly tells her that in a life or death situation, she'd definitely pick Pip over him.
Then suddenly Steph's world is shattered and she asks her best friend for a massive favour. She needs Pip to lie for her and say they were together the night before. This engrossing story builds dramatically over the course of a week and questions how far the bonds of loyalty stretch.

---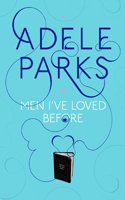 Men I've Loved Before (2010)
Neil and Nat seem to want the same things out of life and marriage - until Neil decides he wants to have a baby. Nat has always made it very clear that she doesn't want to have children, instead preferring to concentrate on her career with a pharmaceutical company. As video game designer Neil goes out of his way to try to convince her to change her mind, Nat finds her old Little Black Book and begins looking up former boyfriends, wondering whether Neil is really the guy for her.
As the rift widens between the pair, Neil starts frequenting a strip joint, getting friendly with a stripper named Cindy. Meanwhile the two couples closest to Nat and Neil are facing their own challenges - Tim and Alison are finding it difficult to conceive, and Jen is trying to get unfaithful Karl to commit.
This story focuses on a relationship under strain from people wanting to go in different directions. The cracks are made all the more poignant after we are introduced to Nat going out of her way to create the perfect birthday dinner for her husband.

---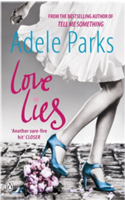 Love Lies (2009)
Fern is turning 30 and feels her life is going nowhere - stuck in a dead-end relationship and a tiny apartment, she dreams of getting so much more from life. Once upon a time her relationship with Adam was amazing but Fern wants the fairytale, the ring, and all that comes with it.
Then along comes Scottie Taylor, England's sexiest pop star, who whisks her into a life with glitz, glamour and envy and includes a big ring to go with it! Will Fern fall in love with her new-found charmed life or will she discover that her happily ever after was more close to home than she originally thought?
Although at times a bit slow to get to the point, this is a witty and clever chick lit novel with a twist that you'll never expect. (GF)

---
Love Lies - Second Opinion
---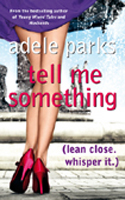 Tell Me Something (2008)
All Elizabeth ever wanted in life was an Italian husband and lots of bambinos. She has found her man, Roberto, but after six years of marriage she is still desperately trying to fall pregnant. When Roberto loses his job in London, they head to Italy to help out his family business. Elizabeth is hoping the change of scenery will boost her chances of conceiving.
But her dreams about an idyllic Italian lifestyle are shattered by the mother-in-law from hell. And with Roberto's ex living nearby, and Elizabeth's growing friendship with American teacher Chuck, their marriage is placed under even more strain.

---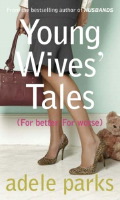 Young Wives' Tales (2007)
Lucy has stolen her friend Rose's husband, Peter, but is now finding life may have been better as a mistress. With barely a maternal bone in her body, she often escapes to her stockbroking job to get away from her four-year-old daughter Auriol.
Meanwhile, Rose is making sure she's the best mum possible, making organic meals, volunteering on school committees, not showing her two sons that their father's betrayal has devastated her - even though it was more than six years ago. To avoid rocking the boat, she even allows her friends and family to sign her up to a night course and starts dating again.
Their friend Connie, happily married to Luke and a working mother, has managed to stay friends with both women. But her world is rocked when the man she had an affair with, John Harding, turns up at the school gates.
The story is expertly told from the varying viewpoints of Lucy, Rose and John. It is the sequel to Playing Away.

---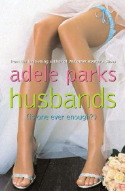 Husbands (2005)
Bella has never told anyone about her registry wedding to Stevie, an Elvis impersonator. Not even when city trader Philip proposed to her. Nor when best friend Laura introduces Stevie as her new man and invites Laura and Philip to join them on a trip to Las Vegas for an Elvis competition. Could things get any more complicated?

---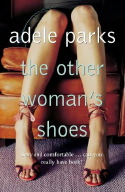 The Other Woman's Shoes (2003)
Also known as Lust for Life
Martha has strived hard to create the perfect home with husband Michael and their two children, while sister Eliza lives with musician boyfriend Greg and enjoys a carefree life. When Michael announces that he's leaving after 10 years because he's not having any fun, Martha is shattered. Then Eliza leaves Greg, because she wants to settle down with a responsible man. Will each woman embrace their chance to walk in each other's shoes?

---
Playing Away (2000)
When happily married Connie meets John Harding at a work conference, she can't help flirting. He's just so confident, alluring and unscrupulous - so unlike her gentle husband Luke. This tells the tale of what happens when you've found Mr Right but can't help throwing caution to the wind with another man. The 2007 novel Young Wives' Tales is its sequel.