NEW RELEASE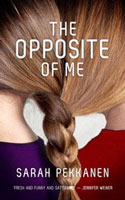 Manhattan advertising exec Lindsay is on track for a promotion and just needs to nail her client presentation. But when things go from bad to worse, the over-achieving workaholic instead finds herself without a job. So she heads home, back to her parents' house and into her twin sister Alex's domain. Lindsay has always felt in the shadow of her twin - while Lindsay was the smart sister, Alex was the pretty, popular one. And now it seems Alex has become increasingly chummy with Bradley, the one guy in the world who has always preferred her to Alex. But then fate comes looking to mess with Alex's perfect life and Lindsay stumbles across a family secret. This is an amazingly impressive debut, with twists and turns to keep you enthralled and a story about sibling rivalry that is masterfully steered out of cliche territory.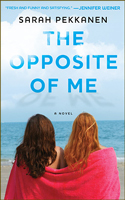 The Opposite of Me, by Sarah Pekkanen, is the story of two very different twin sisters. Lindsey Rose, 29, has always lived in the shadow of beautiful Alex. Determined to get noticed, Lindsey is finally on the cusp of getting a much-wanted promotion at an elite New York advertising agency. But during the course of one devastating night, Lindsey's carefully constructed life implodes. She retreats to her parents' Maryland home where Alex is planning her lavish wedding. Then a long-held family secret is unleashed that forces both sisters to reconsider who they are and who they are meant to be. Pekkanen is one of the current debut authors featured on the Debutante Ball blog. The Opposite of Me is out in March.
---
---
Chicklit Club is the one-stop site for readers needing their fix of chick lit. Do you love Chick lit?....Join the Club!