RELEASE DATES 2012
Want to be the first to know about which books are due to hit the shelves? Then keep an eye on our continually updated list of the upcoming releases. Please note release dates may vary from country to country. To have a book added to the list, email Steph.
What's in store for 2012:
JANUARY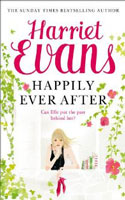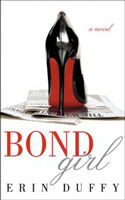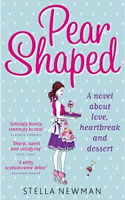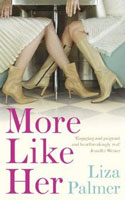 Happily Ever After - Harriet Evans
More Like Her - Liza Palmer
The Wife Who Ran Away - Tess Stimson
Horse Play - Jo Carnegie
Just Another Manic Mum-Day - Mink Elliott
Gifted and Talented - Wendy Holden
Pear-Shaped - Stella Newman
Every Time We Say Goodbye - Colette Caddle
What Might Have Been Me - Yvonne Cassidy
Point, Click, Love - Molly Shapiro
Even Better Than the Real Thing - Martina Reilly
Never Mind the Botox: Rachel - Penny Avis and Joanna Berry
Tuesday Night Miracles - Kris Radish
150 Pounds - Kate Rockland
Julia's Child - Sarah Pinneo
Bond Girl - Erin Duffy
Stella Makes Good - Lisa Heidke
The Perfect Location - Kate Forster
Austentatious - Alyssa Goodnight
Anne of Hollywood - Carol Wolper
The Statistical Probability of Love at First Sight - Jennifer E. Smith
A Promise of Safekeeping - Lisa Dale
The Festival by the Sea - June Loves
Where There's a Will - Mary Malone
The Underside of Joy - Sere Prince Halverson
Second Time Around - Erin Kaye
FEBRUARY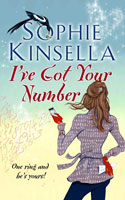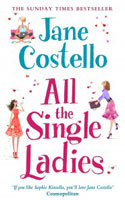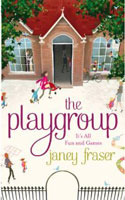 I've Got Your Number - Sophie Kinsella
A Walk in the Park - Jill Mansell
All the Single Ladies - Jane Costello
Sweet Little Lies - Alison Bond
The Playgroup - Janey Fraser
Nine Uses for an Ex-Boyfriend - Sarra Manning
The Great Escape - Fiona Gibson
The Shoestring Club - Sarah Webb
The Darker Side of Love - Jessica Ruston
Infidelity - Tara Palmer-Tomkinson
Outside the Lines - Amy Hatvany
The Younger Man - Zoe Foster
When Love Takes Over - Caroline Grace-Cassidy
Would I Lie to You? - Clare Dowling
Between A Mother and her Child - Elizabeth Noble
Uncoupled - Lizzie Enfield
This is a Love Story - Jessica Thompson
I Want Candy - Susan Donovan
Friends Like Us - Lauren Fox
MARCH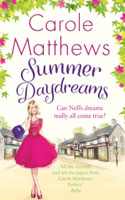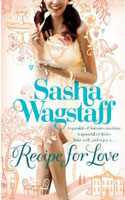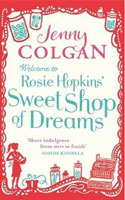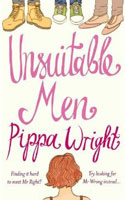 Another Piece of My Heart (aka The Patchwork Marriage) - Jane Green
Welcome to Rosie Hopkins' Sweetshop of Dreams - Jenny Colgan
The House on Willow Street - Cathy Kelly
Before She Was Mine - Kate Long
Summer Daydreams - Carole Matthews
Recipe for Love - Sasha Wagstaff
Hidden Treasures - Fern Britton
Unsuitable Men - Pippa Wright
One Night Only - Sue Welfare
IOU - Helen Warner
The Playdate - Louise Millar
The Out of Office Girl - Nicola Doherty
Leaving Sophie Dean - Alexandra Whitaker
Daughters - Elizabeth Buchan
Four of a Kind - Valerie Frankel
A Family Scandal - Zoe Miller
Women of a Dangerous Age - Fanny Blake
Babies in Waiting - Rosie Fiore
Being Lara - Lola Jaye
Waltz This Way - Dakota Cassidy
How to Eat a Cupcake - Meg Donohue
Free-Falling - Nicola Moriarty
The Two Week Wait - Sarah Rayner
APRIL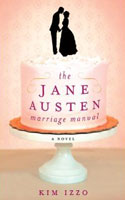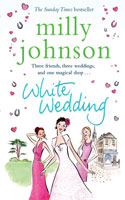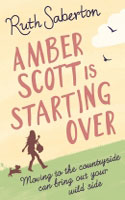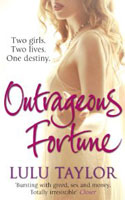 Recipe for Love - Katie Ffforde
White Wedding - Milly Johnson
The Love Letter - Fiona Walker
Outrageous Fortune - Lulu Taylor
The Fame Game - Lauren Conrad
Amber Scott is Starting Over - Ruth Saberton
The Song Remains the Same - Allison Winn Scotch
These Girls - Sarah Pekkanen
Eleanor & Park - Rainbow Rowell
The Runaway Actress - Victoria Connelly
Can We Still be Friends - Alexandra Shulman
The Jane Austen Marriage Manual - Kim Izzo
The Greatest Love Story of All Time - Lucy Robinson
Thick and Thin - Sarah Harte
The Day You Saved My Life - Louise Candlish
One Summer - Roisin Meaney
Alice Brown's Guide to Finding Mr Right - Eleanor Prescott
Head Over Heels - Rain Mitchell
The Reason is You - Sharla Lovelace
The Power Trip - Jackie Collins
Henny on the Couch - Rebecca Land Soodak
The Singles - Meredith Goldstein
No Love is Lost - Anna Rawlinson
The Village Vet - Cathy Woodman
Better Together - Sheila O'Flanagan
The Desperate Bride's Diet Club - Alison Sherlock
The Divorced Lady's Companion to Living in Italy - Catherine McNamara
In a Moment - Caroline Finnerty
MAY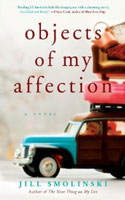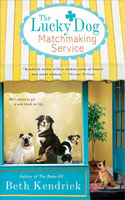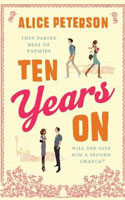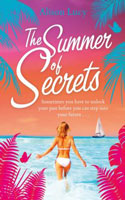 The Charm Bracelet - Melissa Hill
Chocolate Shoes and Wedding Blues - Trisha Ashley
One Perfect Summer - Paige Toon
What I Did on My Holidays - Chrissie Manby
Objects of My Affections - Jill Smolinski
Where I Found You - Dorothy Koomson
The Genuine Article - Hazel Osmond
Rescue Me - Rachel Gibson
Wife 22 - Melanie Gideon
Betrayal - Kay Burley
Gorilla Beach - Nicole 'Snooki' Polizzi
The Cornish House - Liz Fenwick
The Lucky Dog Matchmaking Service - Beth Kendrick
Skinny Dipping - Bethenny Frankel
Jeneration X - Jen Lancaster
Ten Years On - Alice Peterson
The Saturday Supper Club - Amy Bratley
The Summer of Secrets - Alison Lucy
I Couldn't Love You More - Jillian Medoff
Southern Charm - Tinsley Mortimer
Prosper in Love - Deborah Michel
Forgotten - Catherine McKenzie
The Rock Star in Seat 3A - Jill Kargman
A Moment Like This - Anita Notaro
Magnolia Park - Kate McCabe
JUNE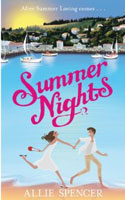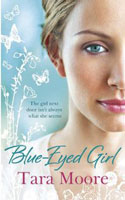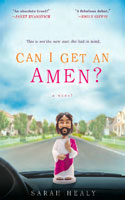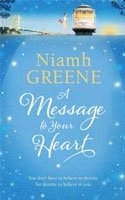 Between You and Me - Emma McLaughlin and Nicola Kraus
The Long Weekend - Veronica Henry
I Heart London - Lindsey Kelk
Blue-Eyed Girl - Tara Moore
Rumours - Freya North
Summer with My Sister - Lucy Diamond
The Unravelling of Maggie Carlile - Bernadette Strachan
Too Hot to Handle - Katie Agnew
Revelry - Lucy Lord
Fly Me to the Moon - Julia Llewellyn
Sorority Sisters - Claudia Welch
This is How It Ends - Kathleen MacMahon
Keepsake - Kristina Riggle
A Message to Your Heart - Niamh Greene
Forever Your Girl - Emma Hannigan
Summer Nights - Allie Spencer
Can I Get an Amen? - Sarah Healy
One Good Friend Deserves Another - Lisa Verge Higgins
Great-Aunt Sophia's Lessons for Bombshells - Lisa Cach
The Meryl Streep Movie Club - Mia March
Spring Fever - Mary Kay Andrews
Summerland - Elin Hilderbrand
Sea Change - Karen White
Wallflower in Bloom - Claire Cook
The Other Woman - Siobhan McKenna
Behind Every Cloud - Pauline Lawless
Temptation Island - Victoria Fox
JULY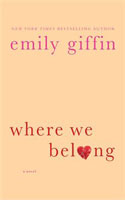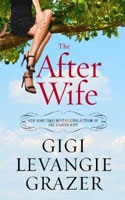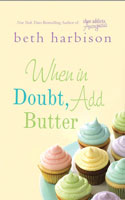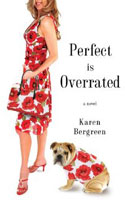 The Next Best Thing - Jennifer Weiner
Where We Belong - Emily Giffin
All That Glitters - Ilana Fox
Temptation - Tilly Bagshaw
It Happened in Venice - Molly Hopkins
Off The Menu - Stacey Ballis
Ocean Beach - Wendy Wax
Better With You Here - Gwendolyn Zepeda
Perfect is Overrated - Karen Bergreen
When in Doubt, Add Butter - Beth Harbison
The After Wife - Gigi Levangie Grazer
Diva - Carrie Duffy
Coloring Outside the Lines - Kerry Reichs
The Things I Do for You - Mary Carter
The Elusive Mr McCoy - Brenda L. Baker
AUGUST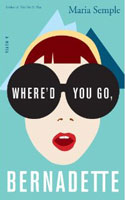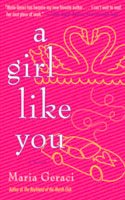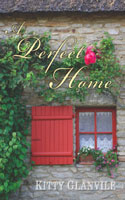 My Big Fat Boot Camp - Kate Harrison
The Rebecca Effect - Eleanor Moran
The Heart Whisperer - Ella Griffin
Where'd You Go, Bernadette - Maria Semple
Coming Clean - Sue Margolis
Never Google Heartbreak - Emma Garcia
Bella Fortuna - Rosanna Chiofalo
A Twist of Fate - Jo Rees
It Must Be Christmas - Carole Matthews
A Girl Like You - Maria Geraci
The Sweetness of Forgetting - Kristin Harmel
A Perfect Home - Kitty Glanville
Killer Heels - Rebecca Chance
SEPTEMBER
Mercy Close - Marian Keyes
The Vintage Tea Cup Club - Vanessa Greene
Superstar! - Sharon Osbourne
Friends and Rivals - Tilly Bagshawe
Anyone for Secrets? - Fiona Cassidy
OCTOBER
The First Last Kiss - Ali Harris
Mutton - India Knight
NOVEMBER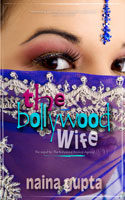 Winter Games - Rachel Johnson
When I Fall in Love - Miranda Dickinson
The Bollywood Wife - Naina Gupta
From Notting Hill To New York… Actually - Ali McNamara
DECEMBER
The Bride Hunter - Kate Harrison
ALSO TO COME
Union Street - Gemma Burgess
An Absolute Deception - Lesley Lokko
Never Mind the Botox: Stella - Penny Avis and Joanna Berry
Never Mind the Botox: Meredith - Penny Avis and Joanna Berry
Nine Months - Paula Bomer
Farewell Dorothy Parker - Ellen Meister
The Family Dance - Claire Cook
Shopping with the Enemy - Carmen Reid
* Not all books are confirmed. Titles and covers may change.
---
---