CATHERINE SANDERSON
Also wrote the memoir Petite Anglaise based on her blog.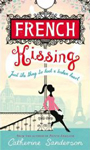 French Kissing (2009)
Sally, a 30-something single mother, is English but has been living in Paris for the past 10 years. Having left Nicolas, the father of her four-year-old daughter Lila, because he had an affair with his secretary, Sally is now ready to start dating again. She signs up for online dating site Rendez-Vous but wonders whether the men will be put off by the fact she has a child. Meanwhile her boss Kate has a secret to confess, while new friend Anna gets to enjoy being single again without the hassles of being a mother. This book takes us through Sally's series of dates - from the rude and obnoxious, to the pleasing and promising. And for those who want to practise their French language skills, there's lots of French phrases thrown in (which even non-speakers will be able to understand as the author always explains through the context).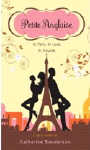 Petite Anglaise(2008)
Catherine Sanderson loved France so much that when she had finished her education, she moved to Paris where she found herself a Frenchman ('Mr Frog') and later had a child with him called 'Tadpole'. Catherine decides during a bored moment at work one day to spice things up so she creates her own blog and suddenly Petite Anglaise was born. Can Catherine balance her home life with the secret life she is living through her blog? Petite Anglaise is a true story of how a mum found love and romance in Paris by becoming the girl she'd always wanted to be. Catherine's passion for Paris is clear as she writes about the streets and sights of the beautiful city, but her descriptions of everything else in her life are slightly lacking. (LL)

---
---