---
OCTOBER 2007
---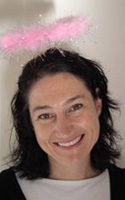 ---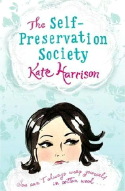 The Self-Preservation Society - Kate Harrison (2007)
I've enjoyed Kate Harrison's other books, which tend to have quirky characters and situations. So it wasn't much of a risk to try her latest release about Jo Morgan, a self-confessed scaredy-cat who as a schoolgirl used to stockpile canned food in case of a nuclear holocaust. Now she works for a council's accident prevention department, trying to protect the population from food poisoning, DIY mishaps and killer tea cosies. Fortunately her boyfriend Dennis shares her ultra-safe outlook on life. But when Jo emerges from a coma after a hit-and-run accident, she realises this scaredy-cat may have used up most of her nine lives and needs to live life differently. But first she needs to unlearn a lifetime of fears. With the help of fellow headcase patient, former World War II fighter pilot 'Frisky', and his grandson Luke, Jo tries to embrace spontaneity. She also has to work out why she's having flashbacks to her 1980s childhood when she sniffs a smell from her past.
---
---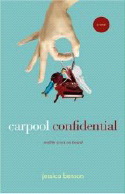 Carpool Confidential - Jessica Benson
Cassie Martin and her investment banker husband, Rick, have everything - a loving marriage, two young sons and a great New York apartment. Then Rick is offered an exciting new opportunity involving a Barry Manilow retrospective! What can a woman do once she's been abandoned for brown polyester leisure suits and renditions of Copacabana other than hope her husband will come to his senses? But as Cassie tries to keep her life afloat, her new work has her venturing into some of the city's hottest nightspots and maybe into the arms of a man who will help her try to get the feeling again. Thanks to the team at www.rolemommy.com for putting us on to this new book.
---
PLAYING THE FAME GAME
We all know chick lit readers love to star-gaze into the lives of celebrities - and often the books are written by industry insiders such as publicists and personal assistants who give us a taste of what it's really like within such glamorous circles. And the more thinly veiled the depictions to real people and events, the better. But who better to give us a real peek into the lives of the rich and famous than the celebrities themselves. Doing the rounds at the moment are a batch of novels written by names who need no introduction.
| | | |
| --- | --- | --- |
| Actress Courtney Thorne-Smith (Melrose Place, Ally McBeal) has just released Outside In, which tells the story of an actress who gets her career back on track with a hit TV series as her marriage falls apart. | Another new release, Tough Love by former Atomic Kitten singer Kerry Katona, is about a model who is sacked by her agency and has to return to her wayward family. | Katie Price (aka glamour model Jordan) has followed up her novel Angel about a glamour model, with Crystal - about a singer in a girl band. |
---

---
Got a stack of chick lit books sitting on your shelves that you're not intending to read again? A great way to pass these books on, and gain some new reads, is to attend a book swapping party.
How to hold a party:
Send out invitations or emails to invite guests. Encourage everyone to bring a friend.
Stipulate the rules on the invitation.
Provide nibblies or ask each guest to bring a plate.
Set up enough tables to arrange the books neatly. Spread the tables around the area so everyone doesn't have to congregate in the same spot.
Choose themes to help arrange the books. For example, new releases on one table, older books on another. Mummy lit in one area, fashion lit in another.
Start the book swap at a specified time, allowing enough time for everyone to arrive and set out the books.
Donate leftover books to a library or charity.
Rules of engagement:
Everyone needs to bring books to swap.
You are allowed to take the same number of books as you bring. Write the number of books on a card for each guest.
All books must be in good condition.
First in, first served. No gouging, pushing or foot stomping allowed.
---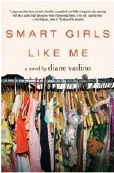 Smart Girls Like Me - Diane Vadino
It's 1999 and assistant editor of an online fashion magazine Betsey Nilssen is stocking up on freeze-dried foods, convinced the world is going to end at the turn of the millennium. Dreading the Y2K bug almost as much as she dreads showing up solo for best friend Bridget's lavish wedding on a South Pacific island, her fortunes change dramatically with the reappearance of colleague Ryan Wells. But her hope that he might be her 'plus one' is cruelly dashed, when she finds out he's been sleeping with her boss. Vadino writes for fashion blog www.bunnyshop.org.
---
---
This seventh novel from the Australian-born author who lives in Ireland focuses on families and the journeys they take and the secrets they keep. The five Faraday sisters live with their widowed father Leo in Tasmania - hardworking Juliet, dramatic Miranda, determined Eliza, anxious Sadie and calm Clementine. Then 16-year-old Clementine falls pregnant and the sisters agree to bring up her baby, Maggie, together. Just before Maggie's sixth birthday, an unforgiveable act changes everything. Twenty years later, Maggie is living in New York, when she gets a surprise visit from Leo, who needs her help. When the Faradays gather at their Irish holiday home to celebrate Christmas in July, more family secrets are revealed. A lengthy book that is well worth the effort.
---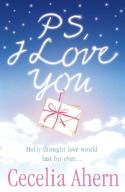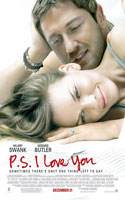 The movie starring Hilary Swank and Gerard Butler is due in cinemas this December. Holly's husband, Gerry, dies from a brain tumour, just as she is about to turn 30. Her parents pass on a parcel from him, which has 10 envelopes in it - each one listing a monthly mission for her to get her life back on track. With some help from her friends and family, Holly finds she can still laugh, sing and be brave; as the love of her life helps her learn that life goes on. This moving book was written by Ahern when she was just 21 years old.
---
---
Sex and the City: The Movie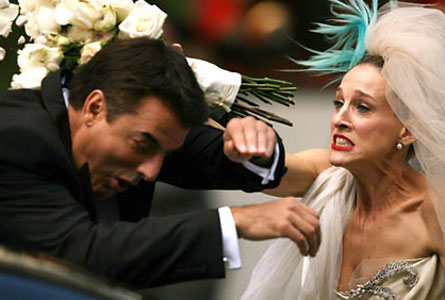 I can barely open a newspaper these days without seeing the latest photos from the New York shoot, all designed to keep fans guessing about the plot. But taking a look at bride Carrie (Sarah Jessica Parker) laying into Mr Big (Chris Noth), you'd have to wonder if a happy ending is in store for the couple. Some say these photos could be part of a dream sequence. Insider sources say alternative endings will be shot - to keep everyone, including the cast and crew, guessing. And it seems as if Parker will head into another chick lit flick after SATC wraps. She's reportedly signed on for the big screen adaptation of Amy Cohen's memoir The Late Bloomer's Revolution.
---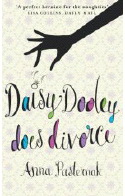 Daisy Dooley Does Divorce - Anna Pasternak (2007)
'There's only one thing worse than being thirty-nine and single. Being thirty-nine and divorced.' And so begins the story of Daisy Dooley, who has just got divorced after a brief marriage to Jamie. Guided by friends Lucy, who's married with two children, and Jess, a single GP who has lots of one-night stands, Daisy embarks on dating again. She goes on a blind date with an older man, has a fling with a twenty-something guy, considers a relationship with her best male friend and even gets involved with her very rich former boyfriend and possible soulmate, who unfortunately is about to marry an heiress. Written by the author of the widely panned Princess in Love (about Princess Diana and her cad James Hewitt), I must admit I was very apprehensive about this book and after reading it I still can't say if I liked it or hated it. Inspired by Pasternak's own life, Daisy Dooley Does Divorce is based on her weekly column in the Daily Mail. It introduces a number of terms such as the sexual sorbet (first person you sleep with after a break-up; it removes the taste of a bad relationship) and PDD (post divorce date). A pilot TV show, produced by Ashton Kutcher's company Katalyst in the US, is in production for ABC.
---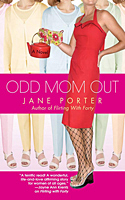 Odd Mom Out - Jane Porter
When advertising executive Marta Zinsser's mother becomes ill, she realises that this may be her daughter Eva's last chance to get to know her grandmother and they move from New York to Seattle. Acceding to Eva's wishes, the single mum joins the PTA but the immaculately groomed mothers have no intention of letting a bohemian woman like Marta, who wears combat boots and rides a Harley, into their private circle. A fish out of water story that's been getting strong reviews. Its sequel, Alpha Mom, is due out in May 2008.
---

---

The book opens with a bang, with psychic Luke Gabriel gazing into a bucket of sea water and hearing a voice as he predicts a number of events destined to happen in 2006. It is a test to figure out which event each rambling refers to - and some of them will definitely stump international readers. (But that may be why Adams also wrote a version for the British market.) Coffs Harbour newspaper journalist Jo Delaney is sent to interview the English psychic and ends up with a shocking prediction of her own - he foresees that he's going to marry her by winter.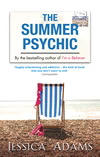 Then Luke's other predictions start coming true - a scorching New Year's Day, Italy winning the World Cup, cyclones Monica and Larry hitting Queensland, and stingrays and blood in the water signalling the death of Croc Hunter Steve Irwin. Meanwhile, Jo is still coming to terms with the death of her depressed boyfriend Andrew in a car crash; has a crush on ageing rocker Gram Nixon (who Luke predicts will have a No. 1 hit) and is facing the possible closure of her newspaper Coffs and Coast Courier. Throw in hundreds of missing cats and a witches' coven and you start to wonder if the psychic will ever get it wrong. Interestingly, the British version of the book (it has a deckchair on a pebble beach cover) has Brighton journalist Katie Pickard sent to interview Australian psychic Jim Gabriel. He forecasts terrible hurricanes, the Ashes coming home and surprise royal weddings - and of course that he'll marry Katie by summer. Adams' career as an astrologer no doubt helped make the psychic aspects of the book believable.
---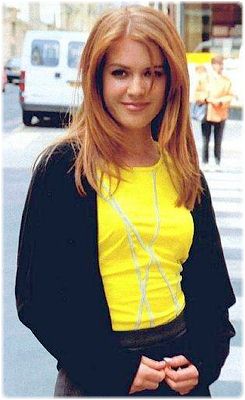 So it seems this month has finally answered the question on the lips of every chick lit fan - who is going to play Rebecca Bloomwood in the movie Confessions of a Shopaholic. Australian actress Isla Fisher (of Wedding Crashers and engaged to Borat star Sacha Baron Cohen) is to step into the designer shoes of Sophie Kinsella's much-loved heroine. With Fisher due to give birth soon, filming is scheduled to start in New York in January. Australian director P.J. Hogan (Muriel's Wedding, My Best Friend's Wedding) and producer Jerry Bruckheimer (Pirates of the Caribbean, Top Gun) are also involved in the project. Former model Krysten Ritter (Gilmore Girls, Veronica Mars) has been cast as best friend Suze. And with Manhattan as the location, does that confirm suspicions that Fisher will play the British character as an American? The movie is due to hit cinemas in 2009. Australian and British TV viewers will, of course, best remember Fisher as Shannon in soapie Home and Away.
---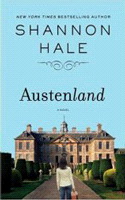 It is a truth universally acknowledged that a chick lit book in possession of references to Jane Austen, Mr Darcy or Pride and Prejudice will hardly be in want of readers. One of the most recent Austen-themed books, Austenland tells the tale of American Jane Hayes, who finds real men just don't measure up to Mr Darcy. A relative bequeaths her a trip to English country manor Pembrook Park, which caters for Austen-crazed women. Here guests don empire-waist gowns and bonnets and master Regency etiquette as they are romanced by actors playing gentleman. After her secret dalliances with the gardener, Jane (Miss Erstwhile) finds herself attracted to the Darcy-like Mr Nobley. Is this trip going to help Jane kick her Austen obsession forever? This is young adult writer Hale's first book for adults.
---
---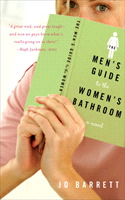 The Men's Guide to the Women's Bathroom - Jo Barrett
Author Jo Barrett says you rarely hear the words 'mind your own business' in the women's bathroom. Her debut novel began as a non-fiction project that explored the social evolution of women's bathrooms since the Industrial Revolution. Her heroine Claire St John realises the women's bathroom is the place where she always gets the best advice, so she decides to write a guide about them - like why women go in pairs and what really goes on behind closed doors. The newly divorced Claire has quit her New York law firm and moved back to Austin to dabble in writing. This seems to be the perfect project, as she begins dating the seemingly perfect guy, Jake. But then an ill-timed confession in a bathroom threatens to bring her good fortune to an end.
---
AUTHOR NEWS

---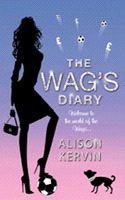 The WAG'S Diary - Alison Kervin
This has to be one of the most highly anticipated two-book deals in chick lit circles today. Kervin, an award-winning British sports journalist, was reportedly advanced a 'six-figure sum' to write a fictional account of soccer players' wives and girlfriends (WAGs). The books will refer to real events and characters, such as the 2006 World Cup in Germany and Victoria Beckham, the most famous of these exotic creatures. Published by Avon, the first book is released in October and centres on Tracie Martin, Luton Town FC's longest-serving WAG, whose husband Dean has kept her in the manner to which she has become accustomed for 12 years. She is horrified to see that WAG standards have been slipping - some of them have even been spotted in skirts that cover their bottoms - and sets out to share her WAG wisdom by writing the definitive rulebook. It contains such sage advice as 99.4 per cent of your nutrition should come from Bacardi Breezers and that WAGS can be orange or caramel, but never white. Should go down a treat, especially as Posh and Becks are in the headlines after moving to LA.
---
---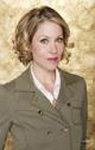 Author Cecelia Ahern's TV comedy Samantha Who? is debuting on the ABC Network in the US in October. Christine Applegate plays Samantha Newly, a 30-year-old woman who, after becoming a hit-and-run victim, wakes up from a coma with amnesia and has to rediscover herself. Finding her former self to be vain and selfish, she realises this is her chance to start over. Barry Watson from What About Brian plays her boyfriend Todd while Jennifer Esposito (Spin City) is her best friend Andrea. The movie based on Ahern's PS I Love You novel is due for release in December.
---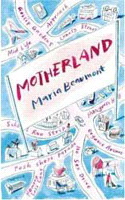 Desperate housewife Fran Clark is approaching crisis point. Once a talented voiceover artist, she hasn't had the confidence to go back to work after having her now school-age children, Thomas and Molly. On the night of her 37th birthday party, things come crashing down around her, and she soon hits rock bottom after she hits the wine bottle too often (Watch what happens with the chapter numbers.) It's hard looking after the kids, keeping up with the other bitchy school mums and dealing with the fact that her husband Richard doesn't want her any more. But with the help of her two best friends, Fran drags herself back up from the mother of all breakdowns.
---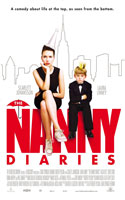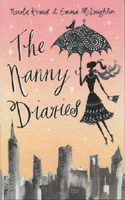 To coincide with the release of the movie in Australia, you may want to read or reread this 2002 classic. Nan is working as a nanny while studying child development at NYU. She is hired by Mrs X, a woman who neither works nor mothers her four-year-old son Grayer. The father, Mr X, is an investment banker who is so absent from G's life that he carries around his business card like a cuddly rug. As Nan's duties expand - organising a dinner party for Mr X's colleagues; heading to an office party as a Teletubby, sleeping over when G's parents are nowhere to be found - she desperately wants to quit but finds she can't abandon G. The movie reviews haven't been that crash-hot but the book is a definite keeper.
---
Alice in La La Land - Sophie Lee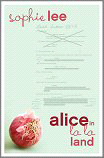 Australian actress Alice Evans flees to Hollywood to escape a broken relationship and a big debt. But it doesn't prove to be her city of dreams - she lives in a cat-infested apartment and spends her days navigating the city in a Daewoo rental, lurching from one audition to another. After a promising start to her first audition, Alice finds she can't win a role and as her past in Australia is slowly revealed, it becomes apparent why she needs to make it so badly. Then she meets an Irishman called Nick, who opens her eyes to new possibilities. This 2007 release is Lee's debut novel - she is an Australian actress who has starred in several successful movies, including The Castle and Muriel's Wedding. She currently lives in Sydney.
---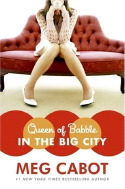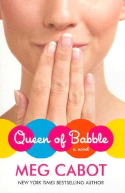 Queen of Babble series - Meg Cabot
The second instalment in this series, by the popular author of The Princess Diaries, has just been released. In Queen of Babble in the Big City, renowned blabbermouth Lizzie Nichols is back from her holiday in France. (In Queen of Babble, Lizzie heads to a French chateau where her best friend Shari is helping with wedding catering. On the train there she meets the owners' son, Luke. At the end he enrols in medicine at NYU, and Lizzie decides to head to the Big Apple too.) She's finished her fashion history thesis and is seeking a job in the industry and an apartment to share with Shari. But then Luke asks her to move in and she agrees to take on a non-paying job in wedding gown restoration. The ending leaves it open for another instalment.
---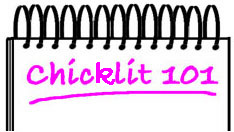 Read so many chick lit novels you're seeing pink? Can you converse easily in the Bergdorf Blonde vernacular, even though you live in a country town? Do you know more about the Walsh sisters than your own family? Have you ever mistakenly called your boyfriend Mark (as in Darcy)? Test your knowledge with the chick lit quiz. I scored 93% - only got tripped by a pesky question from the teen lit genre.
---
The Secret Lives of Husbands - Kirsty Crawford (2007)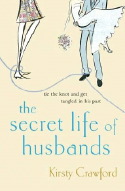 Nurse Ruth Blackiston gets engaged to Ned Haskell after only three months - and without even meeting his parents. Now she has to deal with her mother-in-law Jackie's erratic moods and fit in with his close-knit group of friends. When she discovers Ned's old diaries, she realises her future with her husband won't be happily ever after unless she can untangle themselves from his past.
---


Did you know? Actor Emily Blunt, who plays senior assistant Emily in The Devil Wears Prada film, is Prudie in the upcoming movie adaptation of Karen Joy Fowler's The Jane Austen Book Club.
---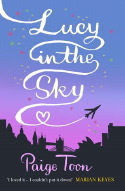 Lucy in the Sky - Paige Toon
As she boards a flight from London to Sydney, Lucy finds a text message on her phone from a woman saying she's slept with her boyfriend, James. Trapped on the plane she questions everything to do with their relationship. And in Australia, for a friend's wedding, she meets a happy-go-lucky surfer boy.
---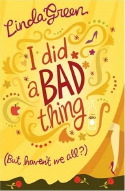 Birmingham newspaper reporter Sarah Roberts is living with her schoolteacher boyfriend Jonathan, a vegetarian Amnesty International crusader. Then two blasts from her past reappear - Nick Hardwich, who she used to work with on another local newspaper, and Colin Leake, a councillor and story source from those days. In a series of flashbacks to 1997, it is revealed that Sarah first slept with Nick the night of Colin's parliamentary election - she didn't get around to voting and he lost by a single vote. She's been tormented by guilt ever since - about both events. This is one of my favourite books from the 2007 crop - but maybe that's because the heroine, author and myself all share the newspaper world.