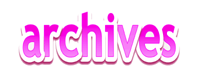 ---
JANUARY 2009
---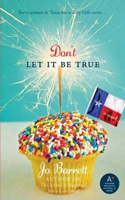 Don't Let It Be True - Jo Barrett
Oil heiress and socialite Kathleen King has a secret that will shatter her good name and cherished social standing - she's broke. Her boyfriend, Dylan, is similarly financially challenged after his father lost the last of the family's oil properties in a poker game. So together with a small group of loyal allies, Kat and Dylan resort to outrageous tactics - not all of them legal - to keep up appearances and win back the lost oil money.
---
BOOK NEWS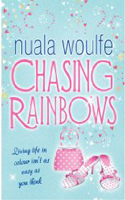 Chasing Rainbows, by Irish journalist Nuala Woulfe, tells the story of 28-year-old Ali Hughes who has been left behind as others reap the benefit of the Celtic Tiger. She's the worst employee of a Dublin marketing firm, her crummy apartment is getting on her nerves and she can't hang on to a decent man. So Ali starts following her heart and taking fun wherever she finds it. She's always been chasing rainbows - will she get her pot of gold this time?
---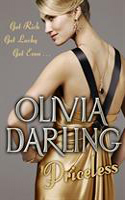 BONKBUSTERS AHEAD
Priceless, by Olivia Darling (the pseudonym for Chris Manby), centres on three women involved in the art auction world. Single mother and artist Serena finds herself holed up in a villa in Italy trying to replicate one of the world's most expensive paintings. New York auctioneer Carrie jumps at the chance to take her career to London, where she can exact revenge on a former boss. While in London, Lizzie's boss has been teaching her much more than the auctioneering business. Priceless is out in February.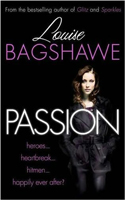 Louise Bagshawe's latest novel Passion is being promoted as a James Bond adventure for girls. Melissa and Will fell in love at Oxford. But, after her family intervenes, their secret marriage is annulled. Years later, Will figures out that Melissa's life is under threat, a consequence of her professor father's energy-saving invention. Now they're on the run, will their passion for each other reignite? Passion is due for an April release.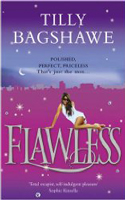 Her sister Tilly Bagshawe's novel Flawless is set in the ruthless world of international diamond dealing - and flits from London to Beverly Hills, New York to Cape Town. Young jewellery designer Scarlett Drummond Murray tries to keep her principles in tact as she faces the industry's greedy pursuit of that perfect stone - no matter what the cost. It's out in May.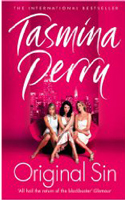 In Tasmina Perry's Original Sin, also out in May, Olivia Asgill is about to marry into one of the most powerful American families. But the Asgills' past is riddled with secrets, lies and tragedy. So publicist Tess is hired to keep the family ghosts locked away, at least until the big day is over.
Watch out for: Fiona O'Brien's No Reservations which is centred around the hottest restaurant in town and Lesley Lokko's Rich Girl, Poor Girl about three friends caught up in a tale of glamour, ambition and revenge.
---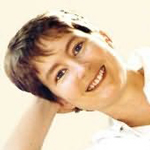 We talk to Linda Green about her latest release 10 Reasons Not to Fall in Love and get a sneak peek at her next project. She says she'd love to get feedback on the new book from any Chicklit Club readers via her website www.linda-green.com.
---
BOOK NEWS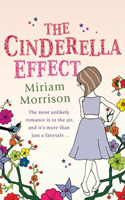 Kent-based author Miriam Morrison follows up her 2008 release Recipe for Disaster with a book about a struggling artist. In The Cinderella Effect, Lila lands a job working for her famous godfather who is directing a charity production of A Midsummer Night's Dream. She is thrilled to learn that Hollywood heart-throb Mitch Clayton will be one of the stars, although as a serial fiancee she's promised her sister she has sworn off men. And her opportunities to get closer to Mitch are proving tricky thanks to Johnny Clayton, his stepbrother and the Cinders of the Clayton clan. It's out in February.
---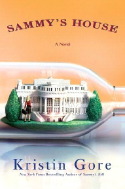 It's fitting that in this week of President Barack Obama's inauguration that I finally got my hands on the much-anticipated sequel to political daughter Kristin Gore's Sammy's Hill, a novel about a staffer working on a presidential election campaign. Samantha Joyce is an irrepressible character who, although she has a great feel for health care and political matters, also has an affinity for telemarketers, killing pet fish, worrying about all the diseases she can catch and getting herself into embarrassing situations. In Sammy's House, Sammy is now working in the White House as a health care advisor under vice-president Robert Gray. Nearly two years into the new administration, the previous administration's staff are still playing practical jokes, there's an insider leaking damaging information to a blog and even her relationship with Washington Post reporter Charlie is under threat. But there's worse to come when Sammy discovers a secret that could spell the end for president Max Wye. Perhaps Sammy's character has mellowed slightly (there are less hilarious exploits and inner musings than the original), but this is still a page-turning insight into life as a White House staffer. It finishes with an open ending that could signal the possibility of a third instalment.
7/10
Did you know? Besides being former vice-president Al Gore's daughter, Kristin Gore is also co-writer of the 2009 movie Nailed, a political comedy starring Jake Gyllenhaal and Jessica Biel. But there's still no more word on whether the Sammy's Hill movie is going ahead.
---
MAKING HER DEBUT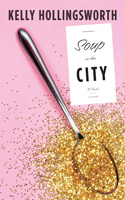 For those city gals feeling the financial pinch, Soup in the City, by Kelly Hollingsworth, may well be the book to read. It's about Manhattan 20-something Avery St George, who is known for abusing credit cards, caffeine and carbohydrates - and making up the existence of a rich boyfriend who buys her fur coats. But when she loses the income from her hedge fund and finds herself in serious debt, she has to work out how to shed the excesses of her old life. And the Sex and the City fan finally realises that not even Carrie Bradshaw can afford to live like Carrie. Hollingsworth is a former hedge fund manager who blogs about personal finance and debt management. She is working on a sequel.
---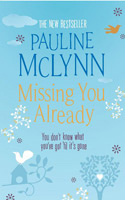 BOOK NEWS
In Pauline McLynn's latest novel, Missing You Already, Kitty Fulton runs the ticket office at a remote Norfolk railway station and her pet project is reuniting lost possessions with their rightful owners. But her own life is falling apart as she is caring for her mother as she succumbs to Alzheimer's disease and is in love with her former best friend's husband.
---
NAME CHANGE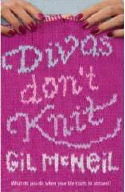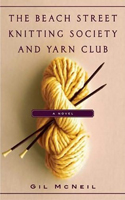 Gil McNeil's Divas Don't Knit from 2007 is being re-released this year as The Beach Street Knitting Society and Yarn Club. It's about a widow who with her two sons moves from London to take over her grandmother's knitting shop in a seaside town. The sequel is called Needles and Pearls.
---
MAKING HER DEBUT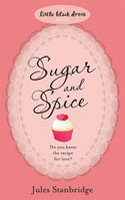 In Bath-based author Jules Stanbridge's first novel Sugar and Spice, when Maddy loses her high-paying city job, she realises that this is an opportunity to change her life and do what she loves best: baking cakes. And so she launches her own cake company, Sugar and Spice, where she finds that the perfect chocolate cake recipe is just as elusive as the perfect man.
---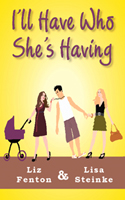 BOOK NEWS
Californian friends Liz Fenton and Lisa Steinke, who have started a blog entitled chick lit is not dead, have joined forces to write their first novel, I'll Have Who She's Having. Its synopsis says: "What happens when a man comes between one desperately single and one very married sister? Kate's been depressed ever since yet another long-term boyfriend unceremoniously dumped her. When her younger and married sister Kelly convinces her the way to meet a quality man is for the two of them to sign up for a volleyball class, she's just desperate enough to agree. But Kate becomes so fixated on their coach that she fails to see an unlikely but perfect match right in front of her. Kelly's been less than happy for longer than she wants to admit. She's the one who appears to have it all: the perfect husband, the big house and the beautiful daughter. Despite it all, she feels an emptiness she can't explain and is conflicted when it's her volleyball coach who offers an answer." It will be released by Makdan Publishing in February.
---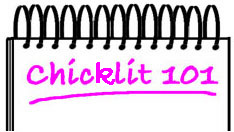 How good is your knowledge of chick lit books?
Test yourself with our quiz. If you are a regular visitor to the Chicklit Club you should score 10 out of 10.
Which Australian actress is playing Rebecca Bloomwood in the Confessions of a Shopaholic movie?
Tess Stimson's 2009 release about rivalry between a new mum and the nanny is called . . .
Once in a Lifetime, the new book from which bestselling Irish author, is set inside a department store?
Which book won the Chicklit Club's Pink Thong award for Book of the Year in 2008?
Kerry Katona, author of Tough Love and The Footballer's Wife, was the singer of which British girl group?
What is the name of Alison Kervin's WAG heroine?
Which Jane Porter novel about falling for a younger man was recently screened as a made-for-TV movie?
In Paige Toon's Johnny Be Good, Meg works as a PA to which type of celebrity
a) movie heart-throb b) rock star c) racing car driver d) TV anchorman
Which city is Candace Bushnell's One Fifth Avenue set in?
Kate Jacobs' Knit Two is the sequel to which popular book?
---
INDUSTRY NEWS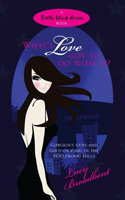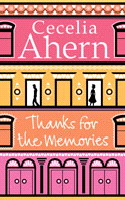 Cecelia Ahern's Thanks for the Memories is still in the running for the Romantic Novel of the Year Award 2009. The Romantic Novelists' Association has just announced its shortlist for the award that will be presented in London on February 10. Lucy Broadbent's What's Love Got to Do With It? is on the shortlist for the "shorter fiction" Romance Prize.
---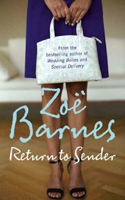 Adopted Holly Bennett has never felt the urge to find her real parents - that is until she starts thinking about having a baby of her own. She ends up at a detective agency with the few clues she has about her birth: a tartan baby blanket, a silver necklace, and a faded press cutting of a baby abandoned outside a local hospital, named Holly by the nurses because it was Christmas.
---
CHICK LIT MEMOIR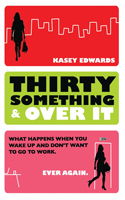 One day Australian Kasey Edwards wakes up and realises she doesn't want to go to work - ever again. In her memoir Thirty Something and Over It, the ambitious career woman realises she's had enough of her six-figure-salary consulting job so she embarks on a quest into finding her life's true purpose. She is joined in her 30-something crisis by her best friend Emma, a marketing exec. But their approaches - and the results - are very different. Edwards' debut book is out in March.
---
COVER STORY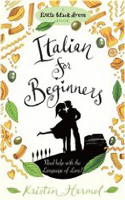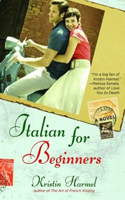 From Kristin Harmel, the author of The Art of French Kissing, comes her latest novel Italian for Beginners. Manhattan accountant Cat Connelly has always played it safe. After her younger sister Becky gets married and her grandmother worries about her turning into an old maid at 35, she accepts an invitation to spend time with an ex-boyfriend in Italy. But her reunion with Francesco is short-lived, and she finds herself suddenly alone in Rome. It's also available with a Little Black Dress cover next month.
---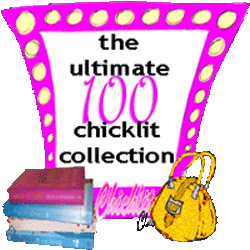 To mark the end of the decade (yes, it is fast approaching!), the Chicklit Club is compiling the Ultimate 100 Chicklit Collection - the top 100 must-read books that most define the chick lit genre. The list will be unveiled on our site in December and we're asking our readers to help us compile it. If you have a suggestion - or several - about which books should be included in the collection, please email us. Each month we'll give an update about some of the titles that are nominated.
---
BOOK NEWS
Jane Costello follows up her debut novel, Bridemaids, with The Nearly-Weds. Jilted bride Zoe heads to America to escape the humiliation and heartache. In Boston she takes a job as a nanny to the two attention-starved children of widower Ryan, who proves to be a moody and difficult boss. She also befriends a group of British nannies, including fun-loving Trudie, hippy Amber and chilly Felicity. But Zoe soon discovers that the past isn't always easy to escape, no matter how far you go. It's out in March.
Did you know? Beth Kendrick also has a novel called Nearlyweds, about three recent brides who find they are not actually married because of a filing glitch with their paperwork.
---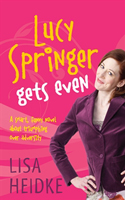 Lucy Springer Gets Even - Lisa Heidke (2009)
When Lucy Springer's husband Max tells her he's had enough, she thinks he's talking about his Thai takeaway. But then he walks out, with his surfboard under his arm, and the next thing she hears from him is a postcard from Bali. And it soon becomes apparent that he has not taken off alone. Nor could Max have picked a worse time to walk out, with their house resembling a dustbowl during major renovations and Lucy, a former soap actress, trying to get a role - any role - with the help of her overly pushy agent Gloria. Lucy decides to take matters into her own hands, and follows Max to Bali with their two children. Join Lucy on her two-month journey from disbelief and despair - to so much more.
8/10

Find out what inspired Lisa Heidke to write Lucy Springer's story in our interview.
---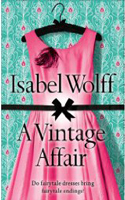 A Vintage Affair - Isabel Wolff
Phoebe always dreamt of opening her own vintage dress shop. At the launch of Village Vintage in London, customers snap up the fairytale dresses but a secret from her past is casting a shadow over her new venture. Then she meets Therese, an elderly Frenchwoman who has a collection to sell, apart from one piece that she won't part with. As Therese reveals the story of the child's blue coat, Phoebe finds a profound connection with her own life.
---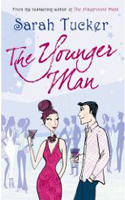 BACK ON SHELVES
With a fresh new cover, The Younger Man by Sarah Tucker is due for a rerelease by Mira Books this month. Divorced divorce lawyer Hazel Chamberlayne is about to hit 40 and certainly doesn't need a man. But she probably would admit to wanting one. And the one that has caught her eye is the new partner at her law firm - only problem is Joe Ryan is a decade younger and lives with his girlfriend.
Did you know? Sarah Tucker has a new novel out in June called The Control Freak Chronicles.
---
AUTHOR NEWS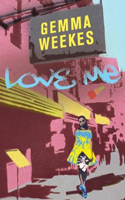 In singer and poet Gemma Weekes' debut novel Love Me, photographer Eden is obsessed with musician Zed - and has been since she was 15. Now a decade later, she is still hanging out at his London gigs and dropping as many hints as a girl can. But finally realising that Zed is so not interested when he takes up with a friend, Eden takes off to New York to stay with her aunt. But that is far from the end of Eden and Zed's story.
---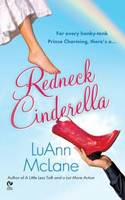 BOOK NEWS
LuAnn McLane's next book in her southern romance series is Redneck Cinderella. When land developer Cody buys the Russell farm with an impossible-to-refuse offer, Jolie Russell and her dad are relocated to Copper Creek Estates. But the country club atmosphere just isn't ready for Jolie's kind of country.
---
MAKING HER DEBUT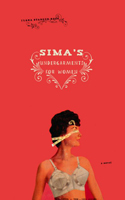 In Sima's Undergarments for Women, by Ilana Stanger-Ross, Sima Goldner runs a lingerie shop from her Brooklyn basement, where she shows other women how to find the perfect fit and appreciate their bodies. But she herself is shamed by her infertility and a secret from her youth - and instead has given up on happiness and surrendered to a bitter marriage to Lev. But then Timna, a beautiful young Israeli, becomes the shop seamstress and Sima finds herself awakened to adventure and romance.
---
So which new release titles made the grade as the Chicklit Club's picks of the year's best? Find out in our Top 10 Books of 2008 list.
---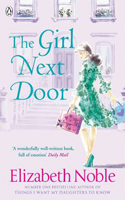 BOOK NEWS
Elizabeth Noble's latest book The Girl Next Door features four interwoven stories about the residents of an Upper East Side apartment building. Eve Gallagher, in Apartment 7A, has recently moved to New York from London with her banker husband. But she's lonely ... until she meets elderly neighbour Violet. The Kramers and the Schulmans in Apartments 6A and 6B find their lives colliding when Jason Kramer falls head-over-heels for Rachael Schulman. Meanwhile Jackson Grayling III in Apartment 5A is a young, wealthy layabout who's attracting the attention of a gold-digger in 2B - although he's more interested in the beautiful and hardworking resident of 3B. And finally, plain librarian Charlotte Murphy rents 2A and is desperate to be anyone but herself.
---
MAKING HER DEBUT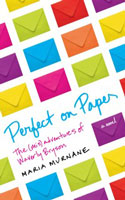 Maria Murnane's debut novel, Perfect on Paper, opens when Waverly Bryson's wealthy fiance Aaron calls off their wedding and she is left wondering if her life will ever turn out the way she thought it should. Waverly tries to get back on track through her work as a sports PR, hanging out with her best friends McKenna and Andie and facing the dating world again. Each chapter begins with a Honey note about Waverly's observations of how many things can look great on paper but . . . Murnane, a business writer who lives in San Francisco, started on the draft of her novel while in Argentina playing soccer.
---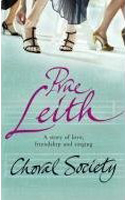 AUTHOR NEWS
In Prue Leith's Choral Society, three women in their 50s meet when they join a choir. Lucy, a food journalist, is obeying her bossy daughter who prescribes singing to help her get over losing her husband. Divorcee Rebecca is looking for another mate while businesswoman Joanna is tackling her inability to sing a note. Together they decide to restore a run-down hotel on the Cornish coast and turn it into a spa offering holiday courses. Leith is a well-known restaurateur and food writer. Choral Society, her fourth novel, is out in February.
---
TEEN READS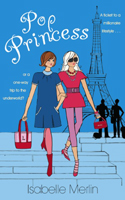 Australian author Isabelle Merlin's latest romantic thriller for teenagers, Pop Princess, is out in February. Its synopsis says: ""It's a simple twist of fate that catapults Australian teenager Lucie Rees from her ordinary life in an ordinary town to a strange, exciting job in Paris as friend to ultra-famous but troubled young pop star, Arizona Kingdom. But it is more than a simple twist of fate that will see Lucie entangled in mysterious happenings that soon put her in terrible danger." It follows Merlin's debut book Three Wishes about Rose who goes to France to meet her aristocratic grandfather. Her third book, Cupid's Arrow, will be out later in the year.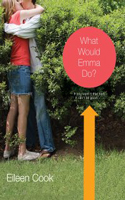 Eileen Cook has turned to young adult fiction after her successful adult debut, Unpredictable. In What Would Emma Do?, Emma lives in a small town and is a student at Trinity Evangelical Secondary where they constantly discuss "What would Jesus do?" in ethical dilemmas. Like would he wear low-rise jeans or gossip. Now with Emma's best friend not speaking to her after she "accidentally" kissed her boyfriend and the popular girls acting strange, Emma realises she has to figure out what she wants for herself.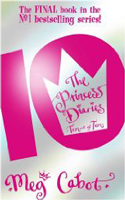 Meg Cabot wraps up her hugely successful Princess Diaries series with the 10th volume, The Princess Diaries: Ten Out of Ten (aka Forever Princess). Mia is about to turn 18 and graduate high school. But why is no one interested in publishing her senior project romance novel? And is J.P. the real love of her life or will former boyfriend Michael return from Japan to win her back? And does an election in Genovia mean the end of princessdom for Mia?
Did you know? To mark the release of Meg Cabot's final Princess Diaries book, during January tiaras decorated by celebrities, authors and designers will be auctioned off to benefit teen programs at New York libraries.
---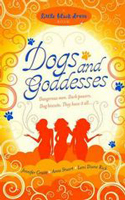 PARANORMAL CHICK LIT
Jennifer Crusie, Anne Stuart and Lani Diane Rich have combined to write Dogs and Goddesses. Three women meet at a dog obedience training course. Abby has just arrived in Summerville, Ohio, with her placid Newfoundland, Bowser, to take over her grandmother's coffee shop. Then there's Daisy, a web code writer, and her hyperactive Jack Russell, Bailey, and history professor Shar and her neurotic dachshund, Wolfie. They discover that their dog trainer is in fact an ancient goddess determined to rule the world again - and she has given them the power to communicate with their canines.