August 2008
COVER STORY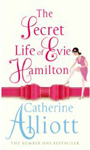 Here's a sneak look at the cover for Catherine Alliott's 2009 release, The Secret Life of Evie Hamilton. Evie lives with her successful husband and accomplished teenage daughter. Then one morning a letter arrives, shaking up Evie's comfortable life. Something she could never have anticipated has been waiting in the wings to sabotage everything she holds dear.
MAKING HER DEBUT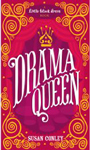 In Susan Conley's first novel Drama Queen, Jane is a successful New York TV executive, who barely has time to eat and sleep, let alone keep up with friends. But when her career comes crashing down, she jumps on a plane to Dublin to see her old friend Miranda. Jane gets involved with a local theatre company, where sparks fly when she and director Shay are forced to take the lead roles in the company's first production. Conley is an American writer currently living in Dublin.
MYSTERY CHICK LIT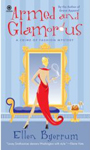 Get ready for Ellen Byerrum's sixth novel in her Crimes of Fashion Mystery series, Armed and Glamorous. Fashion reporter Lacey Smithsonian is back, enrolled in a school for private investigators. Will the class give Lacey a shot at the serious 'hard news' beat she's been longing for? Or will it give a hardened killer a shot at her? Byerrum is a Washington news reporter who also holds a private investigator's registration.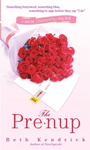 The Pre-nup - Beth Kendrick
For the residents of swanky Mayfair Estates, it's a matter of course for them to promise to love, cherish . . . and sign on the dotted line. When Ellie married seven years ago, she was young and naive. Now with a divorce looming, she's not about to let a lot of legalese stand in her way. Jen's husband has bankrolled her business - if he leaves, she'll lose everything. And lawyer Mara is sure her fiance has forgiven her for a foolish one-night fling - until he adds a cheating clause to the pre-nup she wanted.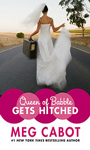 Queen of Babble Gets Hitched - Meg Cabot (2008)
When Luke arrives unexpectedly on her doorstep with a marriage proposal, Lizzie accepts . . . then has to hurriedly get rid of his best friend Chaz, who'd spent the night. For a wedding gown restorer, who's used to dealing with the whirl of weddings, Lizzie sure seems to be a reluctant bride. As she throws herself into making a wedding dress for discount store heiress and paparazzi target Ava Geck, Lizzie finds she breaks out in hives whenever she thinks about her own big day. Even Chaz and her best friend Shari think she shouldn't be with Luke. And what chance do they have when the groom-to-be has returned to France to work for his uncle's investment banking firm. Although life seems to be on the up for Lizzie, this book puts the series into a downward spiral. Maybe it's fortunate that it's time for the Queen of Babble to get ditched!

MAKING HER DEBUT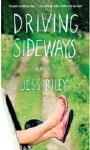 Driving Sideways, the first novel by Jess Riley, has been receiving rave reviews since its release. After Leigh receives a kidney transplant, she finds she's trying all kinds of new things. Thinking that she may have inherited some of the interests and traits of donor Larry, she goes on a road trip to meet his family and the mother who abandoned her. But her trip begins to take her on some unexpected detours when juvenile delinquent Denise blackmails her into giving her a ride.
DEAR CHICKLIT CLUB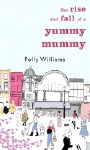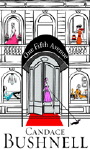 Q. I'm looking for the name of a book a friend mentioned about two friends, and one of them dates a yoga teacher.
A. The title that immediately springs to mind is Polly Williams' The Rise and Fall of a Yummy Mummy. In it new mum Amy and her new friend Alice go to yoga classes and Amy falls for instructor Josh.
A. One Fifth Avenue is the name of her upcoming release. It gets its name from the New York apartment building where the book's characters live. Characters like Annalisa - a reluctant socialite who has renounced her law career to be the perfect wife - who scores the best apartment. There's also Schiffer Diamond, an ageing actress who has returned from Europe for a TV role; gossip columnist Enid; and spoilt brat Lola. It's out in September.
Got a question about chick lit books? and we'll try our best to answer it (questions may be edited for space and clarity reasons).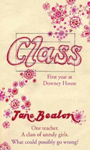 This is a story about life at a Cornwall boarding school for girls - but, unlike most boarding school books, told more from the viewpoint of a new teacher. Maggie Adair has left behind her long-term boyfriend Stan in Scotland to become English teacher at Downey House. Can their long-distance relationship survive and why is she so attracted to David, her opposite number at the boys' school? There's also principal Veronica Deveral, whose secret past is about to confront her, and French teacher Claire, who's having an affair. For those wanting the students' perspective, there's Fliss who can't wait to get thrown out of the school; scholarship winner Simone who's trying her hardest to fit in; and Alice, the beautiful troublemaker. I enjoyed the fact that all the threads weren't neatly sown up at the end - leaving us wanting to return to Downey House for the sequel.
6/10
BOOK NEWS
In Lani Diane Rich's latest release, Wish You Were Here, Freya Daly wants to take over her father's Boston real estate business when he retires. She only has one problem - a tough negotiator shouldn't keep bursting into tears for no reason. When her father sends her to Idaho to buy a rundown campground, she thinks it's her chance to prove herself. Freya befriends 11-year-old Piper Brody, whose father Nate won't sell the land because of a vow he made to his own dying father.
INDUSTRY NEWS
Sharon Osbourne is reportedly set to write a novel based on her experiences behind the scenes of reality TV shows. Osbourne quit Britain's The X-Factor earlier this year over a pay dispute. She has written two autobiographies about her life with rocker Ozzy Osbourne.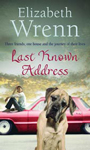 HEN LIT
For C.C. Byrd, Meg Bartholomew and Shelly Kostens, there's never been a better time to hit the road. In Last Known Address, by Elizabeth Wrenn, widowed C.C. needs to escape the memories of her lonely house while Meg's husband has traded her in for a younger model, and entrepreneur Shelly is battling bankruptcy. In a bid to forget their problems, the three women head south to fix up and sell C.C.'s newly inherited childhood house. Helped by a host of eccentric characters - including a runaway dog and a homeless man hiding his real identity - they find that their friendship is tested as some home truths are revealed. It is being billed as 'Thelma and Louise for the empty nest generation'.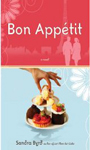 Seattle author Sandra Byrd has followed up her Let Them Eat Cake adult debut with Bon Appetit. It sees Lexi Stuart saying au revoir to her home, job and boyfriend Dan in Seattle, to head to a French village to fulfill her life dream of becoming a pastry chef. And book number three, Piece de Resistance, is coming mid-2009.
TEEN LIT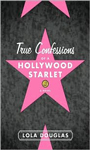 With an adaptation of the first book in the series, True Confessions of a Hollywood Starlet, screening on the US' Lifetime channel this month, it may be the perfect time to catch up with author Lola Douglas' sequel. More Confessions of a Hollywood Starlet sees teen star Morgan Carter adjusting to life in Indiana. But when her true identity is exposed, Morgan must decide between returning to her glamorous movie star existence or sticking with the wholesome life, and the new love, she's found.
BOOK NEWS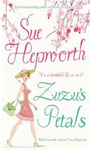 In English author Sue Hepworth's Zuzu's Petals, Corinne has a new house and a new career. She doesn't think she has time for a new man, until her father's illness catapults her into a passionate relationship with Charles, a man she barely knows. The title is taken from a scene from the movie It's a Wonderful Life. Hepworth is co-author of Plotting for Beginners.
BLOG TO BOOK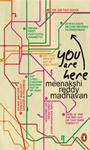 Journalist Meenakshi Reddy Madhavan's much-anticipated debut novel You Are Here about a young Delhi-based woman is out this month. Known for her Compulsive Confessor blog where she details her experiences as a single woman in urban India, she had the threads of this novel in her mind well before she started her cyberspace musings in 2004. According to news reports, publisher Penguin India has taken its marketing efforts to the streets of Indian cities - selling You Are Here at traffic lights, outside cafes and on street stalls.
So what's it all about?
'At 25, life's innumerable entanglements are getting to Arshi. Her blonde American step-mum's trying too hard (she's taken to welcoming guests with a traditional aarti). The gorgeous guy who has Arshi all flushed and dreamy doesn't seem to be trying at all (he's the Ice Prince who thaws at his own convenience). Her best friend Deeksha's going to be married in a few months (Arshi's still in the process of finding the correct labels for the men in her life). And, her otherwise unruffled, cocktail-concocting flatmate Topsy's getting testier by the day because her conservative family will never approve of the darling guy she's in love with. What's more, there's a cheating ex-boyfriend, a weepy neighbour and a heinous boss who need to be told where to get off. Her head spinning wildly with the sheer gravity of her life's quandaries, Arshi realises what she needs most now (besides a barrelful of alcohol and some serious postcoital cuddling) are just a few epiphanies of the right kind . . .'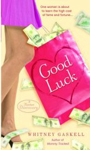 Good Luck - Whitney Gaskell
Lucy Parker may have won the lottery but can all the money in the world make up for a cheating boyfriend and a derailed career? Lucy heads off to Palm Beach to hide out from the media circus at the home of a college friend. But just as Lucy begins to envision a new life for herself, the past catches up with her. Lucy would give back every penny to have her old life back - but it seems fate has one last surprise in store for her.
AUTHOR NEWS
As we say 'zai jian' to the Beijing Olympics, keep an eye out for a book by journalist Ann Mah. Kitchen Chinese is about a Chinese-American woman who leaves her job in New York publishing to live in Beijing and review restaurants for an English-language magazine. Mah, who has recently moved to Paris, was restaurants editor for That's Beijing magazine.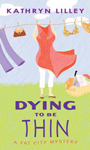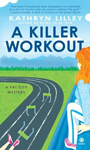 LA author Kathryn Lilley used her experiences of having to lose weight to land a job as a TV reporter in her first book in her Fat City Mysteries. In last year's Dying To Be Thin, plus-sized TV producer Kate Gallagher is told she has the "face" for TV but needs to work on the body. So Kate enrols in an exclusive weight-loss clinic. And when the clinic's principal diet guru turns up dead, Kate has a breaking story on her hands. The second book in the series, A Killer Workout, out in November, sees Kate report for duty at a boot camp-style fitness program where her room-mate dies in a suspicious accident.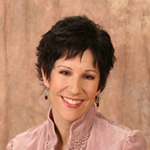 Catch up with Lauren Baratz-Logsted in our updated interview.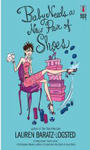 Lauren Baratz-Logsted is back with a new Red Dress Ink release Baby Needs a New Pair of Shoes, out next month. Delilah suffers from compulsive obsessive disorder. These days, her addictions include sudoku, lime diet cola and now . . . Jimmy Choos. She's gotta have those shoes! But on her window-washer salary, $700 for one pair is a stretch. Which leads us to her latest obsession - blackjack. With the help of her gambler father, Delilah learns the tricks of the trade and after hitting the casinos, discovers that she's a natural-born high-roller.
MAKING HER DEBUT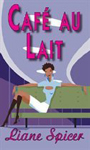 If you've always fancied a trip to the Caribbean, then grab Liane Spicer's Café Au Lait. As Shari's carefully constructed world starts falling down around her ears in London, she runs away to her family's home in Trinidad in search of some R&R and maybe a little no-strings romance. But she keeps running into Michael who's determined to make her face all of the things she desperately wants to forget. Spicer, a former high school teacher, is currently working on a romantic suspense novel.
AUTHOR NEWS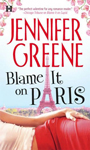 From Jennifer Greene (aka Alison Hart) comes another one of her Blame It On titles. Blame It On Paris is a story about Kelly who is determined to have one last adventure before settling down to married life - and uncover some secrets about her father. She heads off to his birthplace, the city of love, where handsome stranger Will comes to her aid when she is mugged after buying a croissant. Finding out that he is also from her hometown in Indiana, she wonders if this will turn into more than a holiday fling.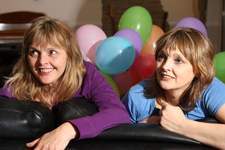 How does a writing duo work when one lives in England and the other is across the Atlantic? We talk to the women behind Ellie Campbell.
AUTHOR NEWS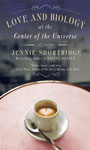 From Seattle author Jennie Shortridge comes Love & Biology at the Center of the Universe - a story about a good girl learning to finally let herself be bad. When science teacher and control freak Mira Serafino, 45, learns that her husband has been seeing another woman, her perfect world is shattered and she wants no one, least of all her big Italian family, to know. So she heads north with little money, stopping only when her car breaks down in Seattle. She takes a job at an offbeat coffee shop, where Mira learns to go with the flow.
BOOK NEWS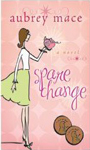 Here's one to warm the cockles of your heart. In Spare Change, by Utah author Aubrey Mace, Riley makes a new year's resolution to save her pennies and at the end of the year buy something nice for herself. But through working at a cancer treatment centre she decides to donate her extra money to cancer research instead. As people in her town begin to get involved, Riley finds herself heading a big fundraising campaign. And who is the secret admirer who keeps leaving money for her to find?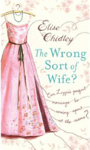 The Wrong Sort of Wife? - Elise Chidley (2008)
Lizzie Buckley finds managing a household with three-year-old twins with little help from her busy husband is tiring her out. And when she vents her frustration at her married life, instead of sending the email to her sister, Jane, she mistakenly sends it to her husband, James. He takes offence at the fact she prefers a box of chocolate biscuits over sex with him and immediately moves out. Lizzie, who had never felt part of James' titled family, and the kids move away to a small cottage - hoping distance will make her husband's heart grow fonder so he'll take her back. As Lizzie waits for her life to get back on track, she takes up running - will this help her find a whole new lease on life?
7/10
BOOK NEWS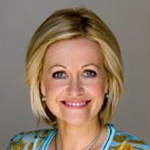 The synopsis of the next Cathy Kelly book has just been released. Once in a Lifetime is centred around a department store in the small Irish town of Ardagh. When Kenny's faces a takeover bid from a big chain, what effect will this have on the women bound up in the store? From Star Bluestone who sells her beautifully crafted tapestries, staff member Charlie who is the first to hear the rumours to Ingrid Fitzgerald, the wife of Kenny's owner who sees the store as the 'other woman' in her strained marriage. And what about the glamorous women like Marcella Schmidt, spin doctor to disgraced politicians, who shop at Kenny's. It's due out in March.
CHICK LIT MEMOIR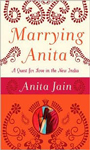 In her memoir Marrying Anita, journalist Anita Jain heads to India to look for a husband the traditional way. Fed up with the New York singles scene and under constant pressure from her Indian parents to find someone, Jain, 32, started to wonder: was looking for a husband in a bar any less barbaric than an arranged marriage? This is her account of chance encounters, nosy relatives and dating some potential husbands in her rapidly modernising homeland.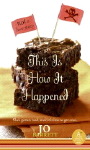 This is How It Happened - Jo Barrett (2008)
When Madeline's boyfriend of four years, Carlton, dumps her, she gets mad, then decides to get even. Not only has he stolen away her dreams of a wedding but he has also shut her out of the company she helped create. Madeline toys with the idea of killing him via arsenic brownies and carbon monoxide poisoning. But in the end she hires a hit man to carry out her plan of attack. The story alternates between this campaign and flashbacks to their relationship, which is slowly revealed to be not as perfect as she thought. This tale of heartbreak and sweet revenge surpassed expectations.
7/10
BOOK NEWS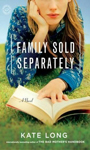 Kate Long's latest novel, Family Sold Separately, is about a teenager whose only family is her eccentric grandmother Poll. It's synopsis says: 'Not only does Poll buy all of Katherine's clothes, but she forbids her to leave the house unless it's absolutely necessary. Would a chance to go to Oxford count? But the bigger question is: How can she abandon her grandma? Just when Katherine has resigned herself to a lifetime of watching daytime television . . . along comes a handsome, magnetic young man named Collum, who claims to be Katherine's long-lost cousin. But as Katherine is about to learn, when it comes to family, things aren't always as they seem.'

We chat to Adena Halpern about her debut novel The Ten Best Days of My Life and find out what she loves about chick lit.
AROUND THE WORLD (South Africa)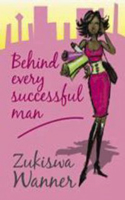 Zukiswa Wanner's debut novel The Madams was about a South African businesswoman, Thandi, who hires a white maid. Her latest release, Behind Every Successful Man, tells the story of Nobantu, who has a successful businessman for a husband and two adorable children. But at Nobantu's lavish 35th birthday party, she wonders what has happened to her own ambitions. It's time for this mother to embrace her entrepreneurial side and start a kids clothing business. Wanner lives in Johannesburg.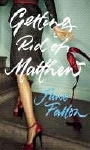 NBC has signed Bergdorf Blondes author Plum Sykes to develop a new TV show called Mogulettes, a half-hour comedy about 20-something female tycoons. The show will reportedly centre around Eva, the beautiful head of a cosmetics empire.

Jennifer Aniston's film production company Echo Films has bought the film rights to Jane Fallon's debut novel Getting Rid of Matthew about Helen whose affair with her married boss is ruined when he decides to leave his wife for her. The Universal Studio movie, with Aniston set to star and produce, is expected to be out in 2010. Aniston's company is also reportedly interested in Laura Dave's The Divorce Party.
BOOK NEWS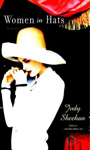 In Judy Sheehan's Women in Hats, theatre director Leigh Majors has worked hard to become more than just the daughter of Bridie Hart - America's favourite sitcom mum who can only play the role of a good mother if somebody else writes the dialogue. But when Leigh receives a special birthday gift from her playwright husband Michael, a play entitled Women in Hats, her estranged mother demands to play the starring role. So they must work together amid a crazy cast of characters and their troubled past to create what could be Broadway's next major hit. Sheehan is a playwright whose debut novel was the 2005 release And Baby Makes Two, inspired by her adoption of a baby from China.
INDUSTRY NEWS

Miramax Film Corp. certainly doesn't seem to love British author Allison Pearson. According to wire reports, it has sued her for breach of contract for failing to deliver her promised novel, I Think I Love You. The suit, filed last week in Manhattan, claims Pearson accepted $US700,000 five years ago for the book which was to be a coming-of-age tale about a David Cassidy fan. Pearson hasn't yet publicly commented on the suit. Pearson's debut novel I Don't Know How She Does It, about working mum Kate Reddy, became a chick lit classic after its release in 2002. Miramax had bought the film rights to that back in 2001, when Kate was still just the subject of Pearson's weekly newspaper column. Director David Frankel (The Devil Wears Prada, Marley & Me) is reportedly attached to the project.
NAME CHANGE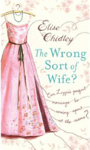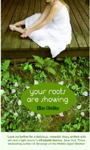 Elise Chidley's The Wrong Sort of Wife? is about to be republished under a new name, Your Roots Are Showing. The story centres on Lizzie who seems to have the perfect life. But when she vents her frustrations about married life in an email, only to accidentally send it to her husband, she finds herself having to move out.
Watch out for our upcoming rating on this book.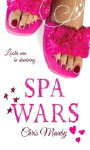 All Emily's dreams come true when she opens her own beauty salon, The Beauty Spot. And clients come flocking after she helps reality TV star Carina Lees survive a nail emergency on the way to an awards ceremony. Expanding her Essex business on the advice of the well-groomed financial adviser Matt, Emily takes on Natalie, a talented but badly groomed beautician. But then things start to go wrong. Who has got their sharpened talons out for Emily and her salon? The perfect book to while away your time at the hairdresser's, read it for its very funny take on 15-minute fame.
7/10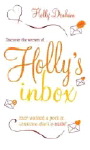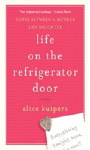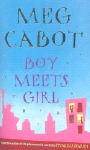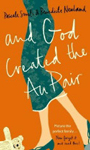 Take a look at some books that are told in email or letter format in our You've Got Mail theme this month.
BOOK NEWS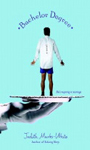 Samantha Krasner and her flamboyant, over-bearing mother, Madeleine Krasner-Wolfe, go head to head in Judith Marks-White's latest book, Bachelor Degree. When Madison Avenue art dealer Sam adds hot British artist Blake Hamilton to her roster, she soon feels the spark between them. Her mother immediately pictures him as a potential son-in-law and acts to bring them together. Meanwhile the twice-widowed Madeline is dating Dr Alden Gould, and, believing that it'll be good for Sam to play the field, also wants to set her up with her beau's son, Spencer.
DEAR CHICKLIT CLUB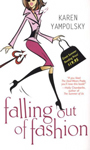 Q.What other books are like The Devil Wears Prada?
A. Take a look at our Top 10 For Fashionistas, which has a range of titles about the fashion and magazine industry. Another highly publicised book, which I haven't read yet, is Falling Out of Fashion, by Karen Yampolsky, who worked as assistant to Jane Pratt, founder of Jane Magazine. It's about Jill White, who rises through the magazine ranks to create her own magazine called Jill and then has to fight for its life after being taken over by a media conglomerate. Falling Out of Fashion also is being adapted for a movie through Hilary Swank's 2S Films company.
Got a question about chick lit books? and we'll try our best to answer it (questions may be edited for space and clarity reasons).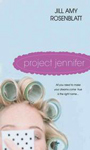 For secretary Joan Benjamin, bad things not only come in threes, but also in the form of Jennifer. In just one week, she sees her ex-fiance Michael marry another woman, loses her cushy job and is forced out of her apartment. All because of women named Jennifer. For Joan, who at 30 still hasn't settled down with a man or career, it's enough to make her want to be someone else - someone called Jennifer. So she embarks on a new persona, striving to become a thinner, sexier, more composed, successful woman - just like all those perfect Jennifers with the world at their feet. But at what cost to her true self? An enjoyable debut about a grown woman still trying to find her way - before she earns herself a bad name.
6/10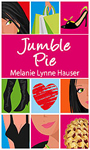 SPECIAL OFFER
Confessions of Super Mom author Melanie Lynne Hauser is offering her novel, Jumble Pie, as an e-book free to Chicklit Club readers. It's a story about two women, Juliet and Emily, who forge a lifelong friendship after a home economics project gone wrong. See her website to register.
MAKING HER DEBUT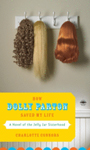 In How Dolly Parton Saved My Life: A Novel of the Jelly Jar Sisterhood, by Charlotte Connors, four different women take the country singing star's advice to heart about paving their own way. When Jo Vann sets about forming a catering business in Atlanta, she reluctantly partners with Ellie, the wealthy daughter of an influential African-American family. Together with pastry chef Daisy and interior designer Cate, they open Jelly Jar Catering, a company which allows them to bring their kids to work, and still be successful businesswomen. As financial woes, worrying health inspections and personal troubles test the strength of the business, they discover that their friendship may just be the saving grace.
What are this year's must-reads from the established authors - those who have proved time and again that they'll give you a good read?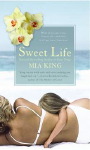 AUTHOR NEWS
Mia King follows up her bestselling Good Things with Sweet Life, out in September. When her husband gets a new job in Hawaii, New York exec Marissa Price thinks it'll be the perfect place to find herself, save her marriage and reconnect with her eight-year-old daughter Pansy. But instead she finds their new home is a fixer-upper, her daughter now wants to be home-schooled and her husband wants time apart. King, who moved to Hawaii for the simpler life in 2000, says that her books deal with women who are pushed by unexpected circumstances to make changes that result in a more fulfilling and authentic life. 'My main characters are successful women in their 40s who've achieved, in their mind, the ultimate successes. They're content with where their lives are and unaware that life has more in store for them. But before they get to experience that deeper, richer life, they have to undergo a trial-by-fire.' King's next novel Table Manners - the sequel to Good Things - is out next year.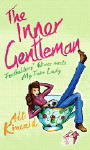 The Inner Gentleman - Alli Kincaid (2008)
What happens when a London soccer club wants its star striker to clean up his act so it can cash in on his sponsorship dollars and charity kudos? It hires The Inner Gentleman, an etiquette company run by the aristocratic Sebastian Clementine. He in turn calls his cousin Mia away from her father's deathbed in Tasmania to deal with the £150 million player Josh Watkins. After looking through his tabloid clippings - with details of his drunken nights out, sexual escapades and arrests - she meets him for afternoon tea at the Savoy - and finds that underneath it all he may not be such a bad boy at heart. But rather than being focused on the sportsman being taught to mind his Ps and Qs, the story centres on Mia's attempts to save her ancestral home - Clementine Castle. And as personal and family secrets are revealed, can Mia and Josh bring out the best in each other?
7/10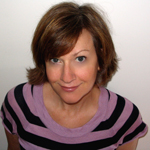 Find out what inspired Lee Nichols to write her first chick lit mystery Reconstructing Brigid.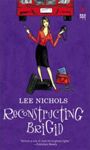 The story is about a politically connected CEO who wants an investigation into his daughter Jody's car accident. And he wants the nation's premier accident reconstructionist, Brigid Ashbury, to lead the case. But after having experienced a recent crash herself, Brigid is now scared of cars. So she hires the prime suspect, Aaron - the boyfriend of Jody's sister - as her chauffeur and starts herself on the road to recovery - and discovery.
BOOK NEWS
Billed as a Traveling Pants book for middle-aged women, in journalist Cheryl Jarvis' non-fiction book the friends swap a $US37,000 diamond necklace instead of a pair of jeans. The Necklace: Thirteen Women and the Experiment That Transformed Their Lives tells the story of 13 women who bought a share in the necklace they nicknamed Jewelia. Lending sparkle in surprising ways, it comes to mean something dramatically different to each of them and in the process changes not only themselves but a community.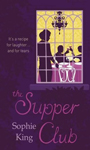 The Supper Club - Sophie King
A supper party - held in a different house every month - seems like the perfect way to socialise. Lucy wants to introduce handsome fiance Mike to her neighbours. And getting out in the evening might help her friend Chrissie to focus on something other than that baby. Maybe she can even do a little matchmaking for her sister Jenny. And it's the perfect excuse to meet the fashion model who's stolen her friend Maggie's husband. But the supper parties don't quite work out the way Lucy meant them to.
BOOK NEWS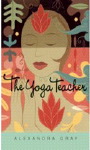 Limber up and say ommmm. Alexandra Gray's The Yoga Teacher sees Grace quit her job as a pharmaceutical rep to teach the eastern discipline. After studying at the eccentric White Lotus Foundation in California, Grace returns to London, ready for her new life. But nothing could have prepared her for her motley crew of students including an octogenarian, supermodel and film star. She soon finds herself relying on her bi-continental correspondence with her mentor Dr James for solace and inspiration.
Cannie Shapiro, from Weiner's 2001 book Good in Bed, is back - and in her world it's 13 years down the track. Still plus-sized and feisty, she has married her diet doctor, Peter Krushelevansky, become a best-selling novelist and is now writing science fiction under a pseudonym. Her biggest priority in life is getting ready for her daughter Joy's bat mitzvah. But the adolescent Joy is tiring of her mother's constant attention and is looking for a place in the in crowd and a closer relationship with her father Bruce. When she gets her hands on Cannie's novel Big Girls Don't Cry, a thinly disguised memoir written in anger after Bruce left, Joy wonders how much of it is true. Meanwhile Peter announces that he wants a baby - which means finding a surrogate mother. With Weiner's novels, you know you're on a certain thing - expect flawed but intriguing characters, family dramas and emotional twists. But this one is certainly not my favourite. The mother-daughter dynamics are well explored, the unexpected fate of one of the characters gives a power-punch towards the end but the surrogacy sub-plot shouldn't have been so sidelined.
7/10
BOOK NEWS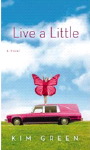 Live a Little is Kim Green's third novel and tells the story of Raquel Rose who is diagnosed with breast cancer. With only months to live, she finds her husband and teenage children stop taking her for granted, she takes the time to follow up her early artistic promise and she becomes a local celebrity after raising huge sums for breast cancer research. So when it is revealed that her biopsy results were switched with another woman's and she actually doesn't have cancer, she just can't bring herself to fess up and lose all the attention.
ONE FROM THE BOYS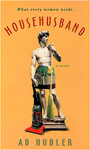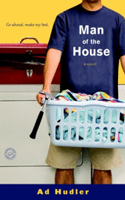 From Ad Hudler comes the latest book in his series about stay-at-home dad Lincoln Menner. He was first introduced in the 2004 novel Househusband, which saw Linc leave his thriving LA landscaping business when his wife, Jo, is offered her dream job in New York and take on the role of running their house and looking after their three-year-old daughter, Violet. Man of the House, out in September, picks up the story about 10 years later when the Menners relocate to Florida. During their home renovation, as he's surrounded by blokey contractors, Linc realises he's forgotten what it feels like to be a man. So he trades his flip-flops for work boots, and his mop of hair for a barbershop buzz, and marches his flabby body to the nearest gym. And his stunned family watch as they lose the man who keeps them all together. Former newspaper reporter Hudler is married to a newspaper publisher and fits his writing around being a stay-at-home dad to their daughter.
INDUSTRY NEWS
Congratulations to the winners of the 2008 RITA and Golden Hearts awards, announced at the Romance Writers of America national conference in San Francisco at the weekend.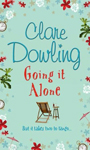 Millie has a drawer-full of aids to assist in her baby-making activities - sperm-friendly lubricant, ovulation predictor kits, pre-natal vitamins and pregnancy tests. And husband Andrew has been until now willing to drop everything and leap into action when Day 14 arrives. But when Andrew gets a job posting to Germany, he decides to go alone. This leaves Millie without a partner just as her biological clock is ticking down. So she also decides to go it alone - to a sperm donation clinic in Spain.
7/10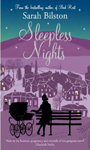 Sleepless Nights, Sarah Bilston's sequel to the 2006 novel Bed Rest, is out later this year. After spending the end of her pregnancy under strict bed rest, Quinn 'Q' Boothroyd should find being a mother to baby Samuel all plain sailing. But as she adjusts to motherhood, a chance opportunity introduces Q and her husband Tom to an eccentric small-town lawyer, and results in the couple's integrity and marriage being tested. Meanwhile younger sister Jeanie's boyfriend looks like popping the question but is she ready to settle down?
NAME CHANGE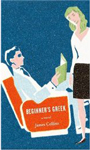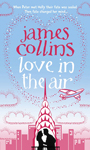 Beginner's Greek, by New York journalist James Collins, is back with a fresh pastel pink cover and a new title. Love in the Air tells the story of Peter Russell, who sits next to Holly Edwards on a flight to LA. He instantly falls in love with her but a lost phone number leads to years of wondering 'what if'. Then Peter's best friend Jonathan introduces him to his new girlfriend - Holly.
Margo Candela's latest novel More Than This is out this month. We catch up with her to find out what inspired the story and how her Latino heritage influences her writing.
AUSSIES ABROAD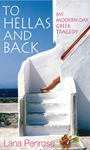 In To Hellas and Back, Sydney party girl Lana Penrose follows her Greek boyfriend Dion to Athens. Hers is a cross-cultural love story that fast becomes a modern-day Greek tragedy as she struggles to adjust to her new homeland. There's a big fat Greek wedding, gypsy curses, the azure Aegean as a backdrop, a son-worshipping mother-in-law, a gay pal and an unexpected ending.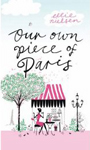 Our Own Piece Of Paris, by Ellie Nielsen, looks at an Australian couple's attempts to buy a dream apartment in the French capital. Nielsen was so seduced by the city of love that she wanted to own a piece of it. A place exuding just the right amount of Parisian chic. With an unexpected inheritance and a phrasebook in hand, can she negotiate a real estate deal in just two weeks?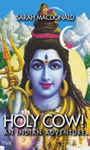 Holy Cow: An Indian Adventure sees Australian radio journalist Sarah Macdonald toss in her job when the love of her life is posted to India. After nearly dying from double pneumonia in New Delhi, she goes on a spiritual retreat, attends lavish weddings, bathes in the Ganges, studies Buddhism, stays at an ashram and visits a war zone.
---
---