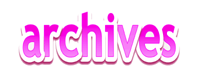 Club Challenges
---
December 2008
---
Til divorce do us part: Read all about these rocky marriages, trial separations and divorce proceedings.
CLUB CHALLENGE: Diane Johnson
A series of books about American expats in France, social mores and illicit liaisons. Start with Le Divorce (the movie starred Kate Hudson and Naomi Watts) about Isabel who heads to Paris after her sister's marriage breaks up.
---
NEW RELEASE:

Wife Goes On - Leslie Lehr
Four women face up to the challenges of becoming divorcees.

CLASSIC READ:

Daisy Dooley Does Divorce - Anna Pasternak
According to Daisy Dooley, there's only one thing worse than being thirty-nine and single. Being thirty-nine and divorced.

AUSTRALIAN MADE:

My First Divorce - Sheryn George
TV producer Caitlin veers from dream life to ex-wife after finding her assistant . . . er . . . assisting her husband.
Talking politics: With the US presidential election under way, it's the perfect time to look at some chick lit titles with a political bent.
CLUB CHALLENGE: Kristin Gore's Sammy series
Samantha Joyce is out to make her mark in Washington.
---
NEW RELEASE:

American Wife - Curtis Sittenfeld
Alice Blackwell is thrust into the limelight when husband Charlie becomes a Republican president.

CLASSIC READ:

The Washingtonienne - Jessica Cutler
Like a thinly veiled memoir of Cutler's own time in Washington, intern Jacqueline writes a salacious blog about antics on the Hill.

CLASSIC READ:

First Lady - Susan Elizabeth Phillips
Presidential widow Nealy goes on the run from the White House.
Going Bolly: Indian chick lit has certainly come of age these past few years. The novels often offer an insight into the juxtapositions between Western and Indian cultures, arranged marriages and romance, and younger and older generations.
CLUB CHALLENGE: Anjali Banerjee



Imaginary Men

Matchmaker Lina Ray makes up her own suitor when she returns to India for her sister's wedding.




Invisible Lives

Sari shop owner Lakshmi has the ability to perceive the secret longings in others. She has agreed to marry a respectable Indian doctor but instead falls for an American.
---
NEW RELEASE:

You Are Here - Meenakshi Reddy Madhavan
Looks at the life, loves and friends of 20-something Delhi woman Arshi.

CLASSIC READ:

The Hindi-Bindi Club - Monica Pradhan
The Hindi-Bindi Club is the nickname given to their Indian mothers by daughters Kiran, Preity and Rani. Now the girls are coming home for the holidays.

CLASSIC READ:

Trust Me - Rajashree
Known as the biggest-selling Indian chick lit novel, this follows small-town girl Paro to Bollywood.
Game on: Read all about footballers behaving badly and their WAGs.
CLUB CHALLENGE: Alison Kervin's WAGs
Find out the rules of WAGdom with the Queen WAG Tracie Martin.
---
NEW RELEASE:

The Beautiful Game - Claire Challis and Fabulous
Welcome to the world of WAGs Louise, Tara, Jodie and Pattii - a world where only the fittest survive.

NEW RELEASE:

The Footballer's Wife - Kerry Katona
Behind closed doors, life as a footballer's other half isn't as perfect as it seems for glamour model Charly.

AUSTRALIAN MADE:

The Inner Gentleman - Alli Kincaid
It's up to Mia and her etiquette company to tame star striker Josh.
---
August 2008
---
Paranormal chick lit: Ready for some magic in your life? Let these books about vampires, magicians and angels - led by some cool female characters- cast a spell on you.
CLUB CHALLENGE: Shanna Swendson's Katie Chandler series
Katie discovers her special abilities while working at Magic, Spells, and Illusions in New York.
---
NEW RELEASE:

The Ten Best Days of My Life - Adena Halpern
Alex has to earn her right to stay in seventh heaven by writing about her 10 best days on Earth.

CLASSIC READ:

Undead and Unwed - MaryJanice Davidson
Read the first in a series about Betsy Taylor who gets killed by an SUV and becomes a Vampire Queen.

AUSTRALIAN MADE:

You Had Me At Halo - Amanda Ashby
Holly is sent back to Earth in the body of a computer geek to deal with her mortal baggage.
---
July 2008
---
Real-life stories: Read all about these women's trials and triumphs in these chick lit memoirs.
CLUB CHALLENGE: Jen Lancaster's memoirs
Lancaster deals with unemployment, life in the big city and her weight problems.
---
NEW RELEASE:

High Sobriety - Alice King
Follow this wine writer's descent into alcoholism.

CLASSIC READ

Straight Up and Dirty - Stephanie Klein
This tracks Klein's sexual adventures as she jumps back into the dating pool after divorce.

AUSTRALIAN MADE

The Amazing Adventures of Dietgirl - Shauna Reid
Reid turns her life around as she becomes half the size she used to be.
---
June 2008
---
Wedding Planners: What a romantic occupation! Wedding planners help create a gorgeous setting, ensure the day runs smoothly and calm jittery brides and bickering relatives. But sometimes they falter on the path to true love themselves.
CLUB CHALLENGE:
Jean Stone
's Second Chances series
Follow the story of four friends who run a second-wedding planning business.
---
NEW RELEASE:

For Better or For Worse - Diann Hunt
Wendy's a wedding coordinator. Marco's a divorce lawyer who opens his practice next door to her wedding chapel. How could these two possibly find common ground?

NEW RELEASE:

Revenge of the Wedding Planner - Sharon Owens
Two friends run Dream Weddings until one has a crisis and runs off to have a fling.

CLASSIC READ:

I Do (But I Don't) - Cara Lockwood
Hyper-organised wedding planner Lauren learns that you can't plan everything, least of all love.
---
April & May 2008
---
Yummy Mummies: It's official: woman are feeling the pressure to juggle motherhood, careers and still look perfectly groomed. These characters certainly do.
CLUB CHALLENGE



The Secret Life of
a Slummy Mummy
- Fiona Neill

Former TV news producer Lucy Sweeney finds being a mother to her three sons is not easy. Sometimes just getting dressed to do the school run is too much to ask.




The Rise and Fall of
a Yummy Mummy
- Polly Willliams

Six months after the birth of her daughter Evie, Amy Crane is still schlupping around in maternity clothes. Then she meets the Yummy Mummy brigade.
---
NEW RELEASE:

Mummy Said The F-Word - Fiona Gibson
Cait, a chaotic single mother of three, becomes agony aunt for a glossy magazine targeted at yummy mummies.

CLASSIC READ:

I Don't Know How She Does It - Allison Pearson
Hedge-fund manager Kate Reddy is a frazzled mother of two who's trying to juggle too much.

AUSTRALIAN MADE:

Gucci Mamas - Cate Kendall
Every day Mim Woolcott has to negotiate the Carpark Mafia and the Mothers Superior as she drops her children off at their prestigious school. And cracks are beginning to show in her perfect life.
---
MARCH 2008
---
Magazine market: These books give a view inside a magazine's operations, from stylish staffers and egotistical editors, to fashion shoots and deadline dramas.
CLUB CHALLENGE: Find out if you have what it takes to be shoe editor or a feminist deputy with Chloe and Zoe in Stephanie Lessing's She's Got Issues and Miss Understanding.
---
NEW RELEASE:

The Making of Mia - Ilana Fox
When Jo Hill decides to give herself a makeover and become Mia, the magazine world and her boss at Gloss won't know what's hit them.

CLASSIC READ:

The Devil Wears Prada - Lauren Weisberger
Walk in Andrea Sachs' shoes as she tries to survive a year under demanding Runway editor-in-chief Miranda Priestley.

AUSTRALIAN MADE:

The Fashion Pack - Marion Hume
Three friends run Joy magazine in New York, Paris and Sydney.
---
FEBRUARY 2008
---
Can't Buy Me Love: Think Valentine's Day was created to torment singles? These books are better than red roses any day.
CLUB CHALLENGE:
The Trouble with Valentine's Day
- Rachel Gibson

Private detective Kate Hamilton's Valentine's Day gets off to a bad start when her advances are rejected by a sexy man in a bar.

Valentine's Day is Killing Me
- Mary Janice Davidson,
Leslie Esdaile, Susanna Carr

An anthology of blind dates, dead bodies, sex toys and cancelled reservations on love's big day.
---
NEW RELEASE:

This is How it Happened - Jo Barrett
Maddy is seeking revenge after her boyfriend of four years dumps her by email.

CLASSIC READ:

The Break-Up Club - Melissa Senate
This tells the story of four people at different stages of breaking up.

AUSTRALIAN MADE:

Hating Valentine's Day - Allison Rushby
A wedding photographer is visited by the ghost of Valentine's Day past, present and future.
---
JANUARY 2008
---
DEAR DIARY: It's that time of the year to turn to the first page of a new diary. Read about what some chick lit characters have written in theirs.
CLUB CHALLENGE: Go back to where it all began with Helen Fielding's Bridget Jones and her new year resolutions of what she will and will not do.
---
NEW RELEASE:

The WAG's Diary - Alison Kervin
Tracie Martin, Luton Town FC's longest-serving WAG, sets out to share her wisdom by writing the definitive rulebook.

NEW RELEASE:

Diary of a South Beach Party Girl - Gwen Cooper
Follow the exploits of Rachel Baum, who moves to party town South Beach and spends her days building her career and her nights building a reputation.

CLASSIC READ:

The Nanny Diaries - Nicola Kraus and Emma McLaughlin
Share the horrors of Park Avenue nannying as Nan cares for Grayer, the four-year-son of the overdemanding Mrs X.
---
DECEMBER 2007
---
Baby Boom: The arrival of a baby - or the desire for one - changes everything.
CLUB CHALLENGE: Sinead Moriarty's trilogy

Follow Emma Hamilton on her journey to motherhood.
---
NEW RELEASE:

The Yorkshire Pudding Club
- Milly Johnson
When three Yorkshire friends picnic on top of an ancient fertility symbol, who would have imagined that within months all three would be pregnant.

CLASSIC READ:

Little Earthquakes
- Jennifer Weiner
Three women meet up at a prenatal yoga class - Becky, who's at war with her mother-in-law; Kelly, an overachiever; and Ayinde, who's married to a basketball star.

CLASSIC READ:

Babyville
- Jane Green
A tale of two women coping with the chimes of their biological clocks and another who is trying her best to ignore hers.

---
NOVEMBER 2007
---
In the Red: What happens when someone gets deep in debt?
CLUB CHALLENGE: Shopaholic series
No one burns up the plastic like Rebecca Bloomwood. Read the five books in Sophie Kinsella's series about the financially challenged financial journalist. Make sure you read the books in order:
---
NEW RELEASE:

Shoe Addicts Anonymous
- Beth Harbison
Four women who put their souls - and bank balances - on the line in the name of shoes.

CLASSIC READ:

Tales of a Drama Queen
- Lee Nichols
Elle needs to start all over again - and avoid a persistent credit card collector.

AUSTRALIAN MADE:

Alice in La La Land
- Sophie Lee
Find out why Alice is so desperate to succeed in Hollywood.
---
OCTOBER 2007
---
Sister Act: We're embracing the theme of sisters.
CLUB CHALLENGE: Walsh sisters series
Read the four books that Marian Keyes has written about the Walsh family.
It doesn't ruin the plots if you read the books out of order:
---
NEW RELEASE:

The Spinster Sisters
- Stacey Ballis


Will their business teaching singles to feel empowered suffer when one of them gets engaged?

CLASSIC READ:

In Her Shoes
- Jennifer Weiner


Two sisters who share nothing in common, except their shoe size.

AUSTRALIAN MADE:

Three Wishes
- Liane Moriarty


A turbulent year in the life of the Kettle triplets. Who stabbed who with a fork?